Snowboarding and Motherhood
Last week I wrote about my connection between snowboarding and motherhood, but the post got so long I decided to make it into two. Here's the second half of my snowboarding and motherhood story. I hope you enjoy reading about my experiences. For more posts like this check out my Motherhood Moments page under the Monthly Awesomeness tab.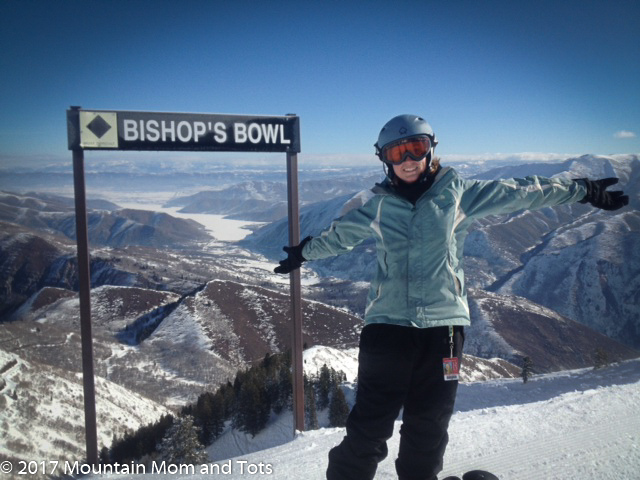 Season Two
Winter turned warm. Spring returned, then summer. A miscarriage on our wedding anniversary mixed romance with devastation, followed slowly by hope. At least I had gotten pregnant. I had the little plastic pee stick to prove it.
By order of my doctor, I went back on birth control for a few months. The idea was to regulate my hormone levels, but it felt like a step in the wrong direction. So by the time the snow returned that winter, I welcomed it with open arms.
Snow meant I could snowboard. I returned to the slopes, eager to feel the thrill and learn new skills. Ride black diamond runs. Get up in powder. Snowboard through the trees.
Snow meant I could be in control of what I wanted in life.
Visualize Your Goal
Season two passed and with warmer weather came thoughts of motherhood. As much as I loved snowboarding, I knew that motherhood was still my true heart's desire. However, anxiety and weariness now surrounded the topic of pregnancy for me. I felt desperate to try whatever I could to get pregnant, and also tired of wasting my efforts on something that may never come to be.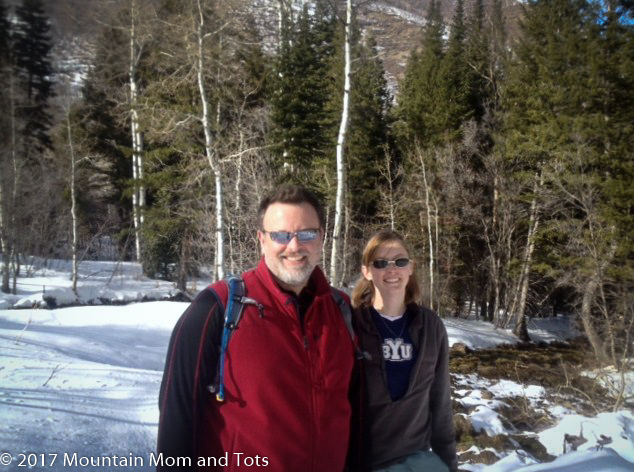 After some minor medical interventions in the spring and early summer, Mountain Dad and I went camping in southern Utah. It was like many previous camp outs we had gone on as a couple. We explored the red rocks near the House of Fire Native American ruins. We photographed beautiful scenery and hiked through a dry river bed. The difference this time was that I had a mission.
On the drive down, I took the advice of another inspirational poster. "Visualize your goal." I wasn't really into meditation, sports psychology or the cult of positive thinking (although I did enjoy yoga), but I figured visualizing my goal couldn't hurt.
So I visualized my goal as precisely as I could. I imagined the feeling of an egg leaving my ovary. In my mind I pictured it fertilized and implanting on my uterine wall. I pretended my belly grew, swollen with new life inside. I willed my body to accept a pregnancy. It felt a little silly, but I did it anyway.
Answer to Prayer
After visualizing my goal there was only one thing left to try. While hiking in this remote desert landscape, I left Mountain Dad with his camera and snuck away for a quiet moment alone. The breeze brushed my face as I knelt on the red rock, sand clinging to my knees.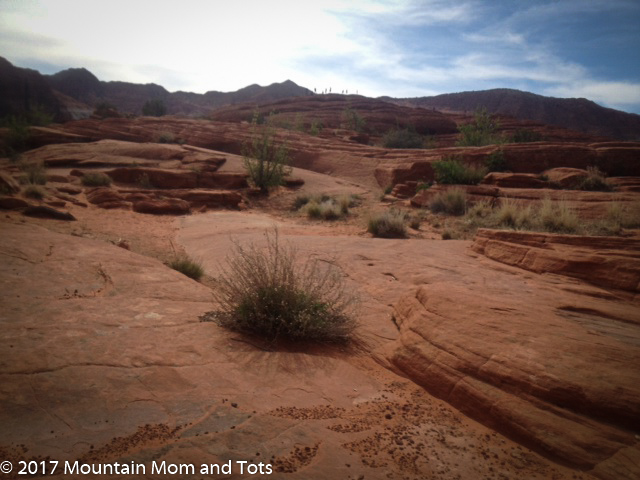 There in a quiet wild space I prayed. I poured out my heart to God, pleading for the opportunity to become a mother. What I truly wanted more than money, fame, even more than snowboarding like a pro athelete, was to hold my own sweet baby, pure and innocent, a gift from the Divine. In the Bible it says that with God, nothing is impossible. I tried to have faith in that sentiment, to believe that God would hear this prayer, despite all the previously unanswered ones.
I knelt on that sun soaked rock, humbly pouring my heart out. Any minute Mountain Dad would come searching for me. My time ran short. As I knelt, a quiet calmness bloomed in my chest. Tears fell and it felt as if my heart had turned to butter left in a sunny window. The answer to my prayer came, like a whisper to my mind.
You'll be fine.
It wasn't quite answer I had hoped for. I wanted inspiration for the ideal date and time for conception. I wanted confirmation that I would in fact have a child. Instead, the answer that came to me was You'll be fine, a phrase that would never even make it onto an inspirational poster.
I should've felt jilted, but instead I felt peaceful. I realized that the life I led with a loving husband, meaningful employment and joy-filled hobbies like camping and snowboarding could be enough. Instead of constantly worrying over what I didn't have, I could focus on what I did have and if motherhood happened eventually, so be it.
Positive
The next month I took a pregnancy test. My heart jittered in my chest as I watched a blue plus sign appear. Positive. I was pregnant. With shaky hands I left the test with a note for Mountain Dad to find, nervous and excited and worried all at once.
When he found it, Mountain Dad encircled me into a big bear hug. I can't remember exactly what he said, but it was something like,
"You're pregnant! We're pregnant! I'm so happy. You're going to be a great mom."
Together we laughed and cried and smiled.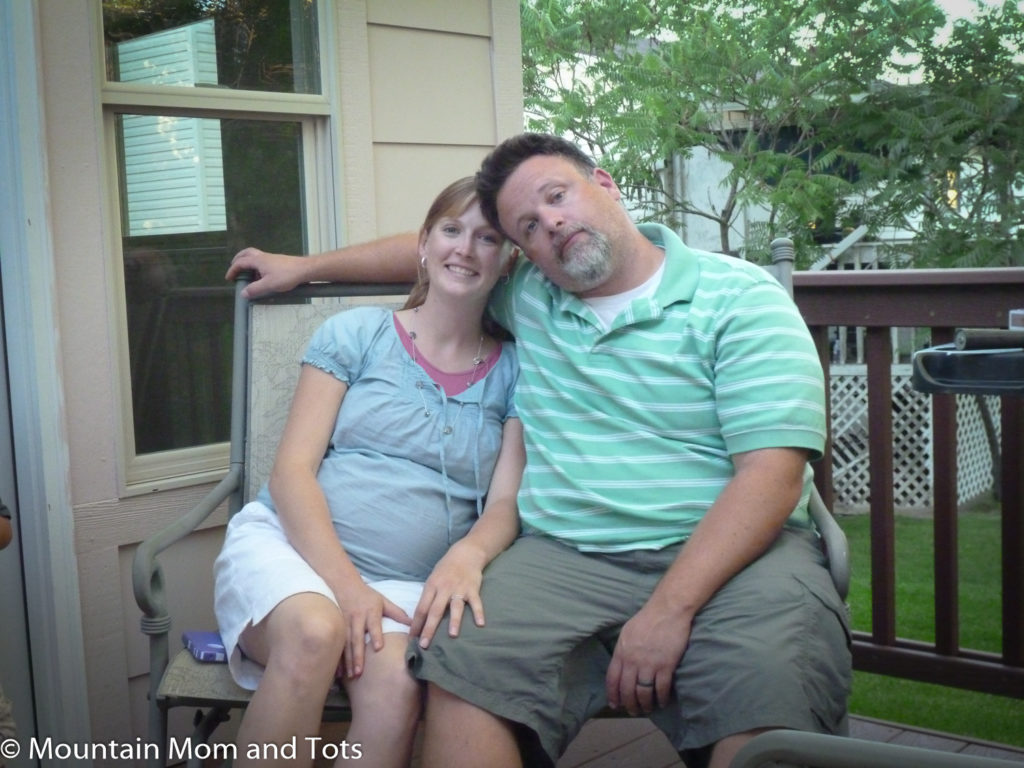 It's a Boy
The next November when snowflakes flew, I thought about what winter would bring. Instead of carving the groomers or searching for powder off piste, I would be setting up a nursery and buying maternity clothes.
That season I sat out of snowboarding. I missed the joy of speeding down snowy slopes, but as my belly grew, a different kind of joy grew too. The joy of anticipation. Our son was born in late January of 2009. A beautiful baby boy with pokey out ears like his Grandpa's.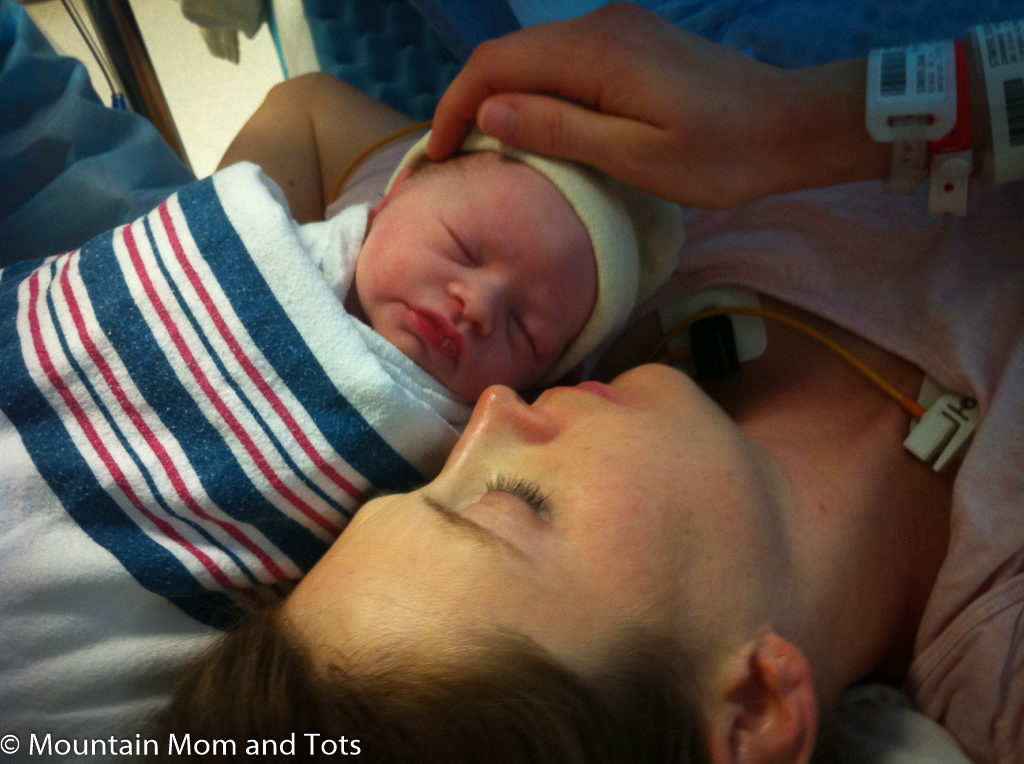 That was eight years ago, that life-changing day. In the last eight years I've learned a lot about motherhood, how it's more challenging, monotonous and rewarding than I had expected. I also learned something about myself.
I had achieved the goal of motherhood, but that didn't mean the things I loved before disappeared. The craving to speed down the slopes still nagged me. Snowboarding still enticed me outdoors in winter. Only now, I wanted my son to do it with me.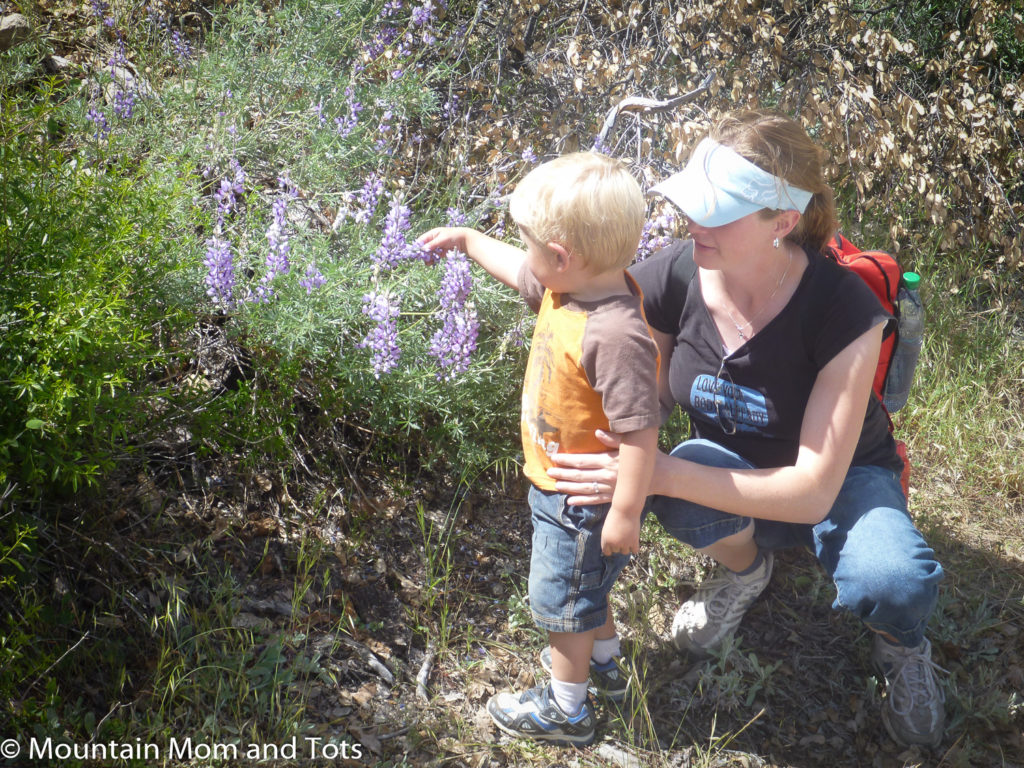 Snowboarding and Motherhood
As the years passed and our family grew to include Little G and Baby L, the lessons about motherhood continued. Now the lessons weren't about connecting S turns on a blue run, or balancing on the heel side edge. Instead they were learning to have patience while snowshoeing with a toddler and bundling up babies so they're warm enough in winter.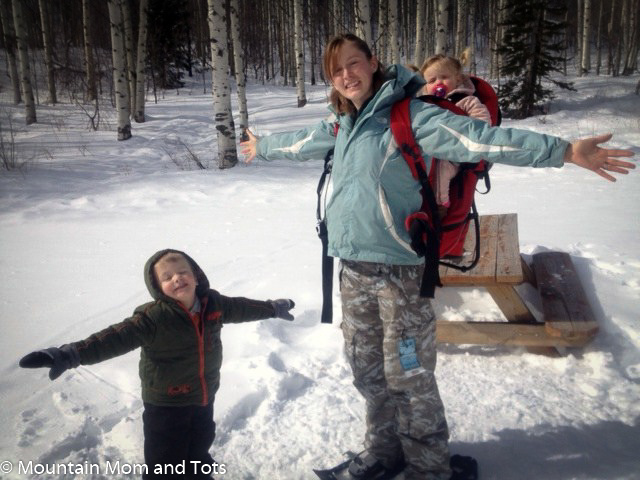 My opportunities to snowboard have changed to short increments of alone time, but that's fine with me. Many times, I'd rather spend my time on the bunny hill, sharing my love of this sport with my fledgling ski kids. Maybe with practice, my kids will feel the same joy I feel every time I strap on my board.
One thing I know for sure is that no matter what the future holds, winter will be the time to slide on the snow, cruising down the mountain on my snowboard. Only now, I get to share snowboarding with my favorite people in the world. My family.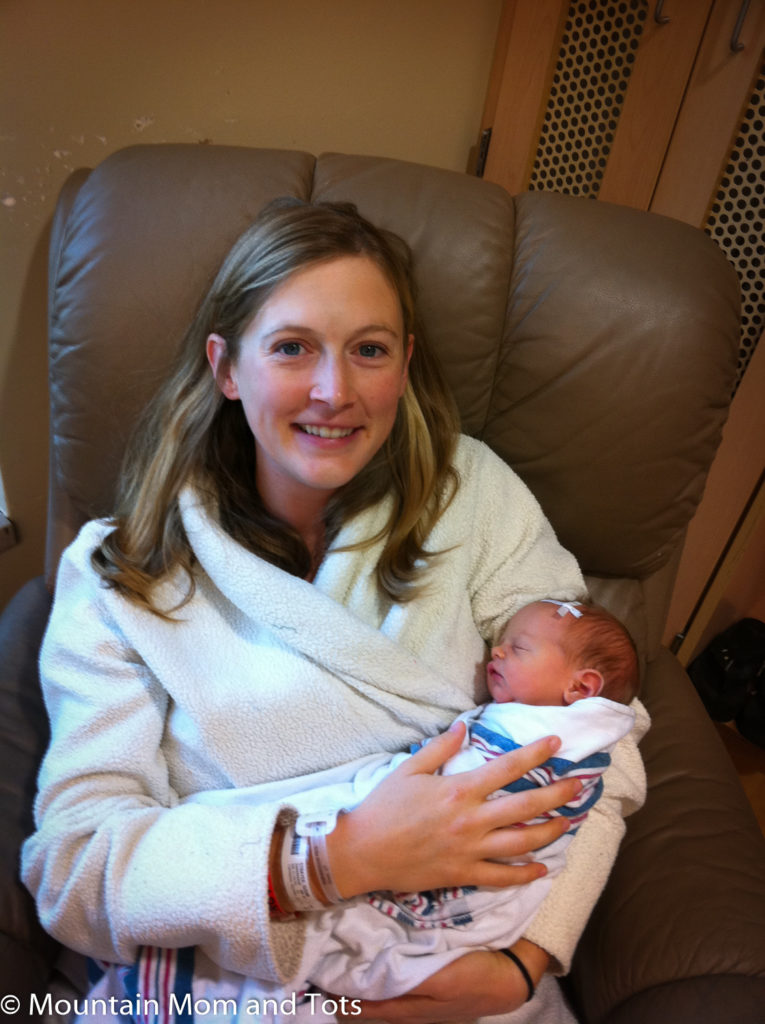 Thanks for reading! If you liked this post please sign up for my email list.
[mc4wp_form id="505″]
You'll get outdoor inspiration right to your inbox and I promise never to spam you.