It's time to power up for summer fun and outdoor adventures. Have you tried family stargazing? My kids are obsessed with planets, stars, and solar systems and summer is the perfect time to stay up late and watch the night sky.
Follow these three tips for a great family stargazing experience.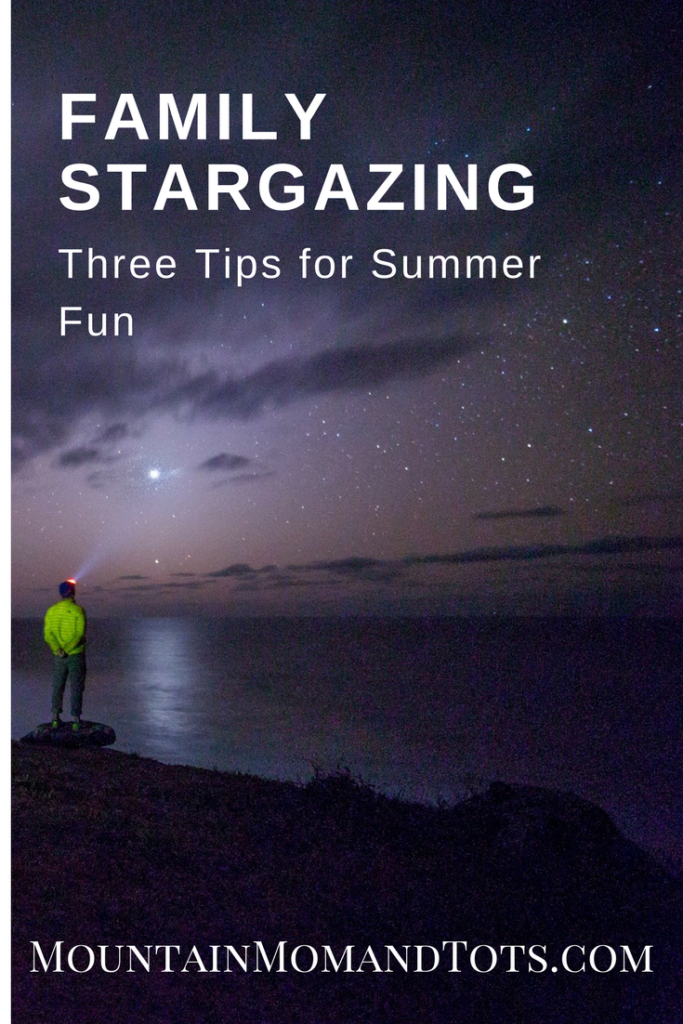 Let There Be Light
The first tip for family summer fun after dark is to have a quality headlamp. You won't want the light on while your gazing at the stars, but you don't want to trip or bump into things while you're getting to your stargazing location either. Especially if little kids are with you. No scraped knees after bedtime please!
Headlamps are my preferred light source when outdoors because it keeps my hands free to help my kids along a path, carry food or gear or even change a diaper. Unfortunately my twelve-year-old headlamp is bulky, ugly and not very bright. So when Energizer offered to send me their Vision HD and Vision HD+ Focus Headlights I said, "Uh yes! Absolutely!"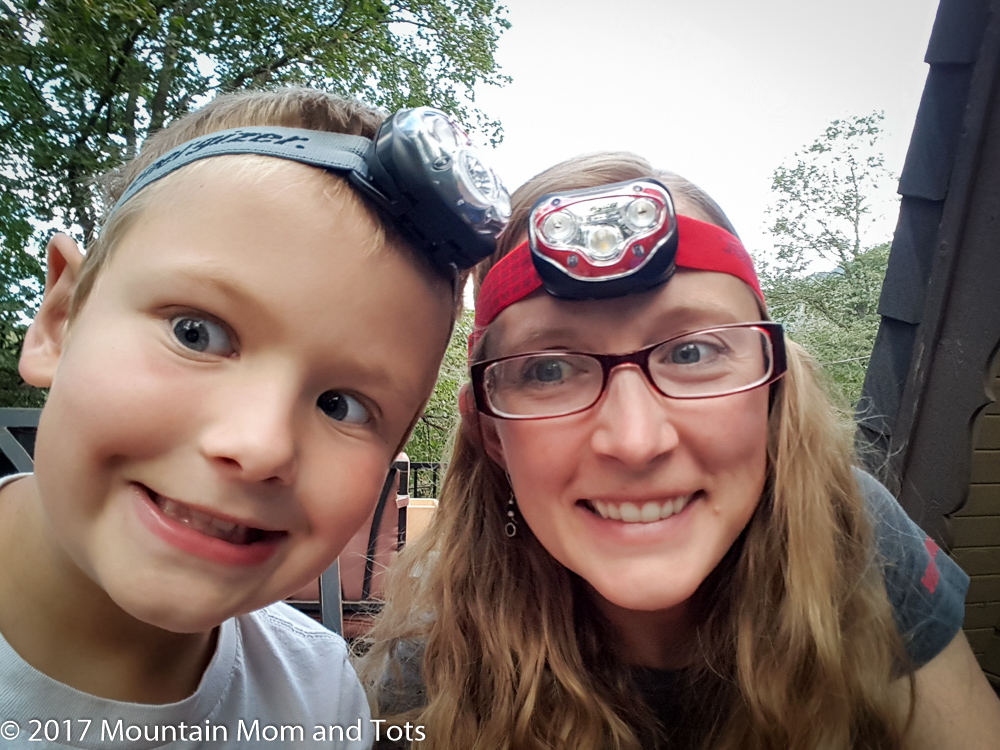 The Energizer Vision HD has 180 lumens of brightness, dimmable flood and spot light settings, the ability to adjust your light's angle and the easiest battery changing mechanism I've seen. It's water resistant, shock resistant up to one meter and lights up to forty meters in front of you, but my favorite feature is that the included batteries last for 50 hours on low mode. My kids tend to forget to turn things off. I guess I should expect that from the company that's #StillGoing after all these years.
The Vision HD+ Focus has 300 lumens, can light up eighty-five meters in front of you and has dimmable flood and spot settings as well. What sets it apart from the Vision HD is my favorite feature of all – red light for night vision.

Night Vision
Tip number two for family stargazing fun is to maintain your night vision. Bright white light interferes with the body's natural night vision. In the dark, your pupils dilate and the retina becomes more sensitive, adjusting to the available brightness in your surroundings. When stargazing, that means you're able to see the glowing pinpricks in the sky better.
Bright white light, like the kind used in headlamps, shrinks the pupils and shuts down the body's natural night vision. To combat that, it's recommended to use low red light. Red or green light keeps night vision intact, but still gives you illumination. There's some debate over how this works, but it's widely accepted as the best way to maintain night vision for stargazing. In fact, last weekend when my family attended an astronomy program in Great Basin National Park, they only allowed red light, even on the pathway lights leading to the visitor center.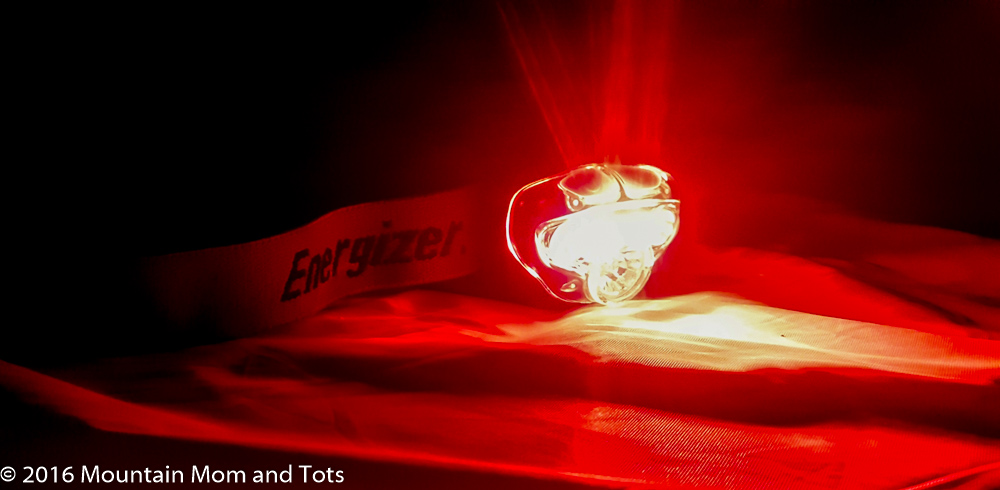 In my experience, having a low lumen red light maintains my night vision while still allowing me to find a sippy cup in my pack if needed. Is it any surprise that the red light feature in the Energizer Vision HD+ Focus is my favorite?
Get Out of Town
My final tip for family stargazing fun is to get out of town. Light pollution prevents good nighttime views so if you really want to see the stars, get away from the city.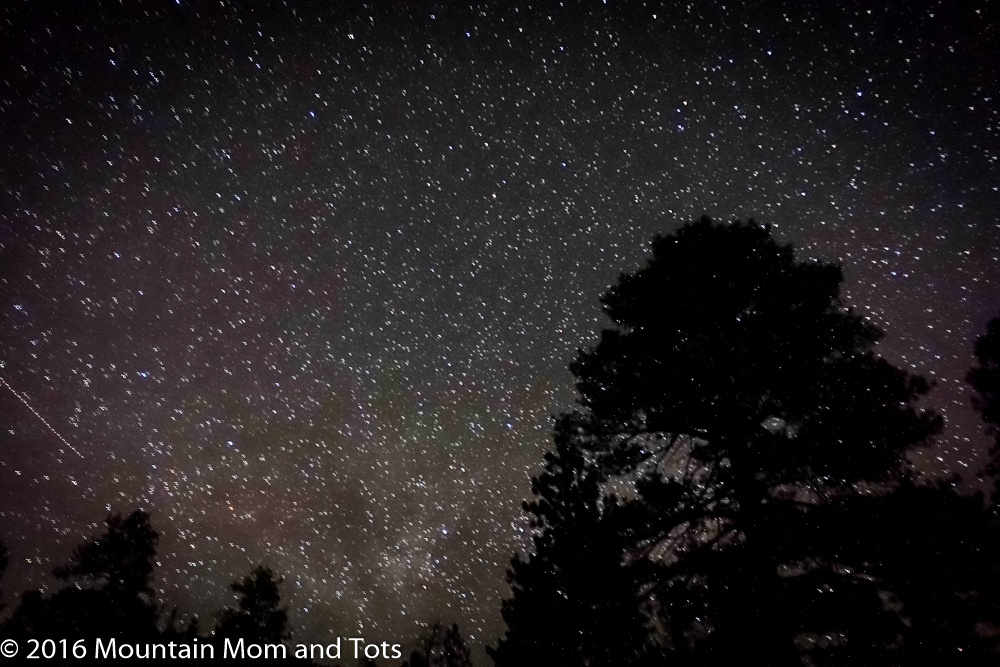 Last weekend my family visited Great Basin National Park in Nevada, which is designated as an International Dark Sky Park. The area has some of the darkest night skies left in the United States thanks to low humidity, the lack of light pollution and high elevation.
Throughout the summer, Great Basin rangers host astronomy programs, discussing the night sky, distant planets and the possibility of life in other worlds. Provided telescopes allow you to view distant planets and galaxies. Also, if you're lucky like we were, you can see the international space station soar across the night sky every ninety minutes or so.
I really enjoyed the Great Basin astronomy program, but my kids were too tired to really appreciate it. We headed back to our campsite amidst complaints of "I'm tired!" Right there, I decided that our next family stargazing adventure will require naps beforehand.
Family Stargazing Fun
To recap, here are my three tips for family stargazing fun.
Have a quality headlamp

Protect your night vision

Get away from light pollution
Follow those three tips to power up for summer fun!
Thanks to Energizer for sponsoring this post.