Glacier National Park was the final stop on our National Park to Park Highway Tour. How did our visit compare to the original 1920s National Park to Park Highway tour? Let me tell you.

Going to the Sun Road
I doubt the original National Park to Park Highway visitors could imagine Glacier National Park as it is today. In 1920, when the National Park to Park Highway dedication tour came through, the Crown of the Continent was missing it's most impressive jewel – the Going-to-the-Sun road.

This stunning stretch of road opened over Logan Pass in 1933. Before that, automobile visitors shipped their cars along the Great Northern Railroad from Glacier Park Station on the park's east side to Belton Station on the west at a cost of $12.50 for automobiles and $1.75 for passengers.
Building the Going-to-the-Sun road was one of the top priorities for Stephen Mather, the nation's first National Park Service director. In the 1920 National Park Service Annual Report (same year as the National Park to Park Highway Tour) he wrote "The one vital missing link in the Park-to-Park Highway is this transmountain road [in Glacier Park], which will some time become the strong link of the chain."
Glacier National Park Scenery
In general, I don't get excited about roads, but the Going-to-the-Sun road is pretty impressive. Nowadays you can drive from one end of the park to the other on a beautiful stretch of road that takes you past Glacier National Park's most iconic locations. Bordering Lake McDonald on the west and Saint Mary Lake on the east, the road connects over Logan's pass, now a safe haven for mountain sheep. Along the way you see rivers, forests and waterfalls with a few snowy mountain top glaciers thrown in.
The 1920s automobile enthusiasts on the original National Park to Park Highway tour would have gone ga-ga over the beautiful Going-to-the-Sun scenic drive. The least I could do was enjoy it, but that proved difficult. The scenery was breathtaking, don't get me wrong. It's just that the thing that Glacier National Park is most known for was in obvious short supply. Glaciers.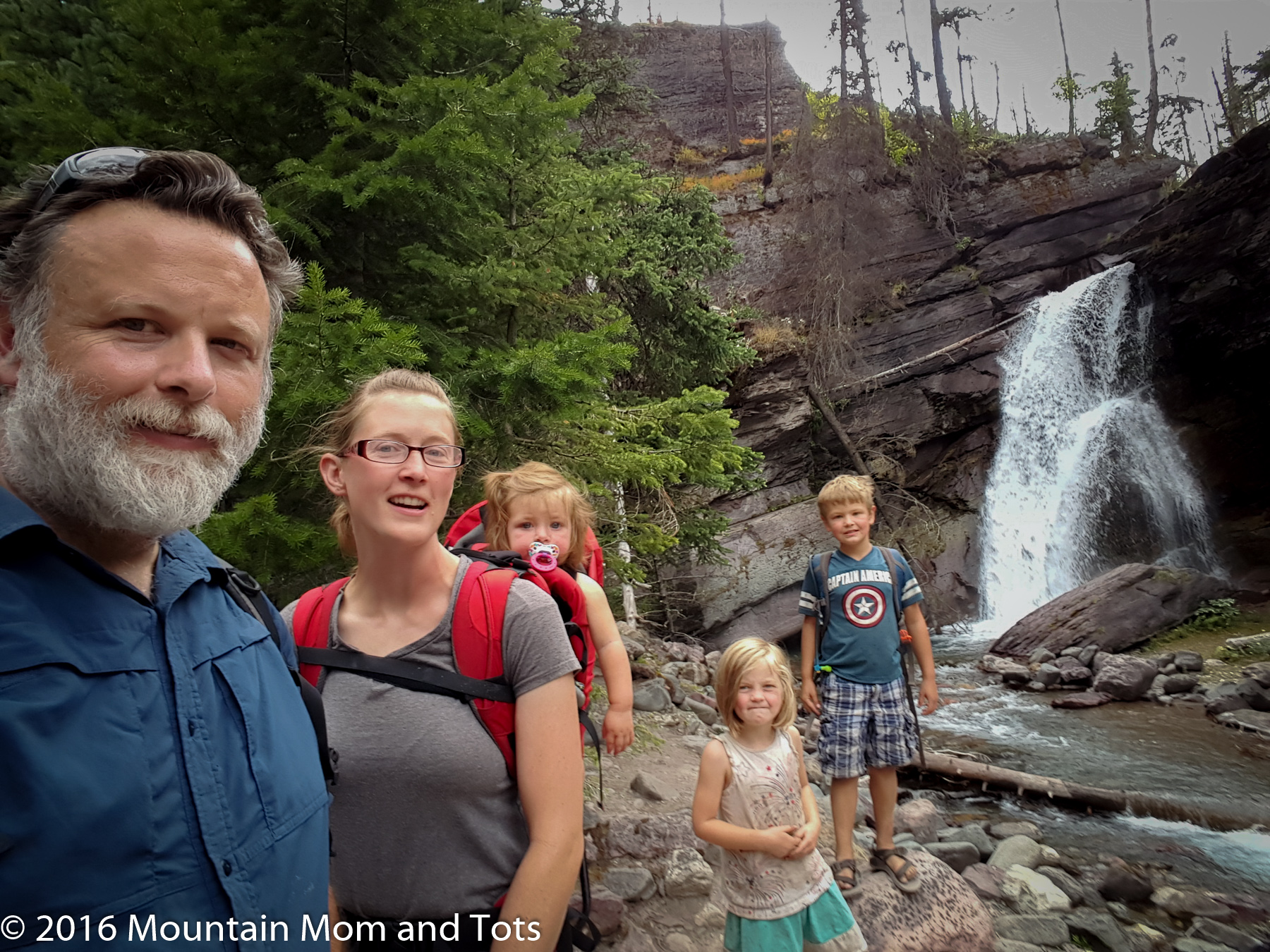 Glacier Melt
According to scientists, all the glaciers in Glacier National Park will melt by 2030. Do that math. My children won't even be adults by then. That depresses me.
As I think about the wonderful gift our forebears left us in putting aside these lands for public use and enjoyment, I can't help but think about how we're maintaining that gift for future generations. I've been trying to live greener, recycle more, and produce less trash but to be honest, after visiting Glacier – less National Park, all those efforts seem pointless.
I wonder if the original National Park to Park Highway visitors considered the possibility that the glaciers in Glacier National Park would disappear. In their whirlwind tour, they didn't have time to hike to any of the Glaciers, but they did visit Lake McDonald Lodge in the Apgar village area. They probably saw the mountain glaciers in the distance, how they covered the towering peaks in white.
Baby L in Lake McDonald. Glacier-less mountains in the distance.
We also visited Lake McDonald. The view across the lake is beautiful, but now there is no white to be seen. The glaciers that once covered a significant part of the mountain in those days are gone now.
I Will Do My Best
I'm not going to advocate for a wide scale shift away from fossil fuels or a dramatic reduction of personal and industrial waste. Other people have discussed those issues better than I ever could. Not to mention, it would be pretty hypocritical coming from someone who just drove 7,000 miles in a truck with poor gas mileage for pleasure.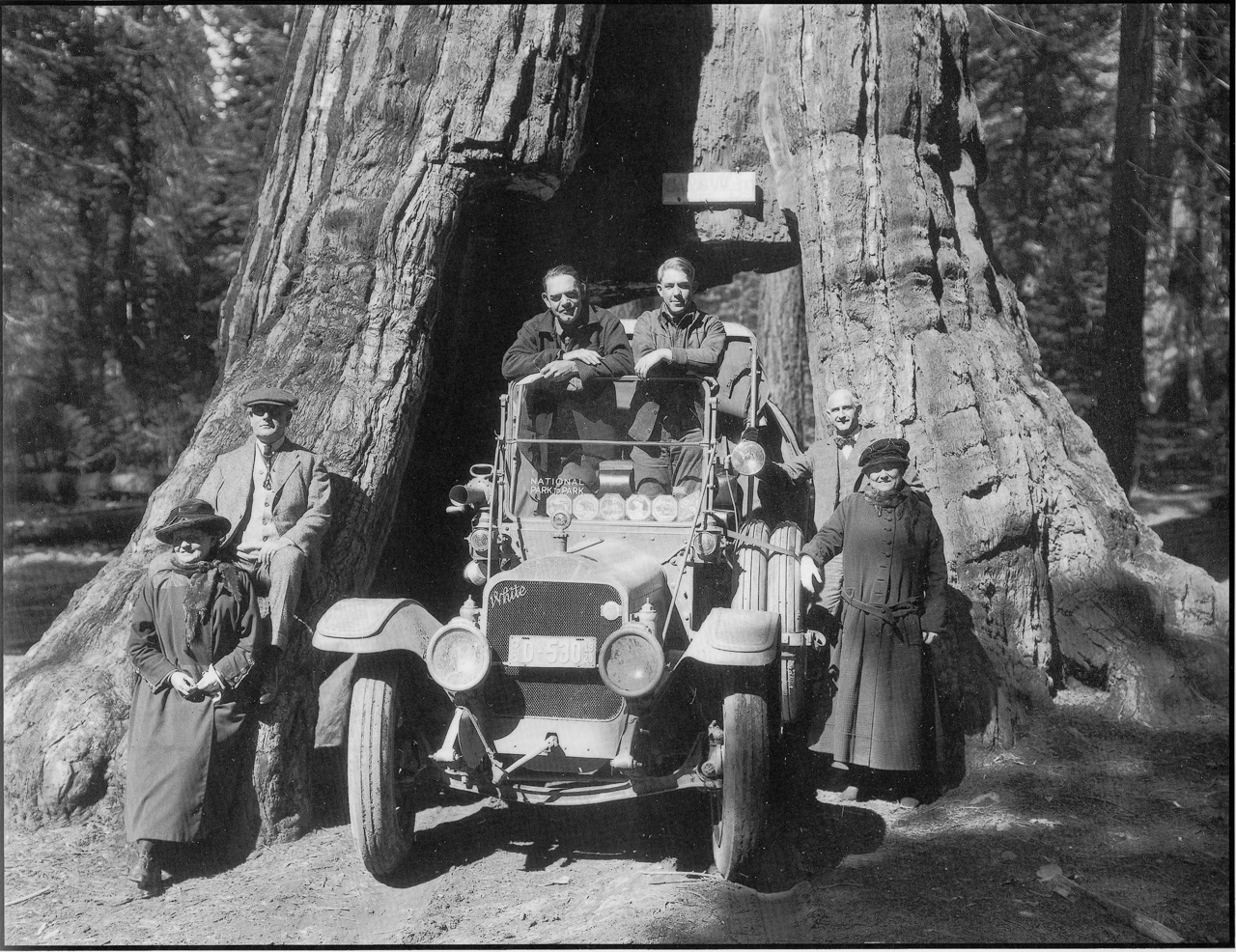 Instead I will leave you with this simple promise. I hope you will too.
I will do my best to preserve our natural resources for future generations.
My best might not look the same as yours, but it's all I can do. If we all do our best, maybe we can make a difference.
YETI Coolers. Shop Now