Valentine's Day is right around the corner! I teamed up with Mountain Dad to provide this His and Hers Valentine's Day Gift Guide with great gifts for the outdoor lover in your life. Don't worry, we've got gifts for every budget.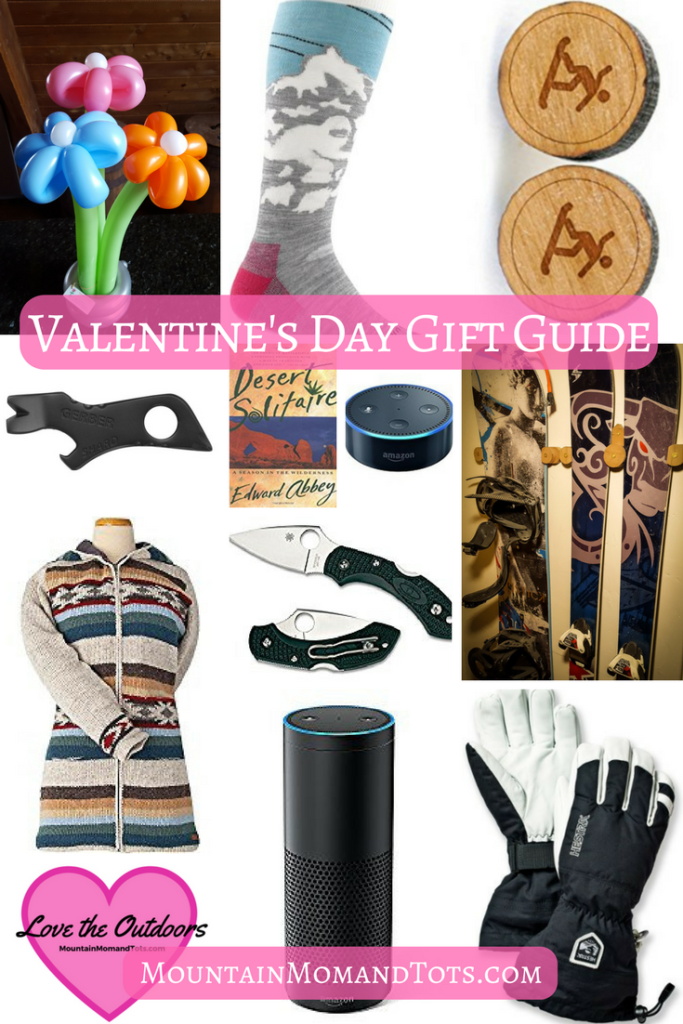 Under $20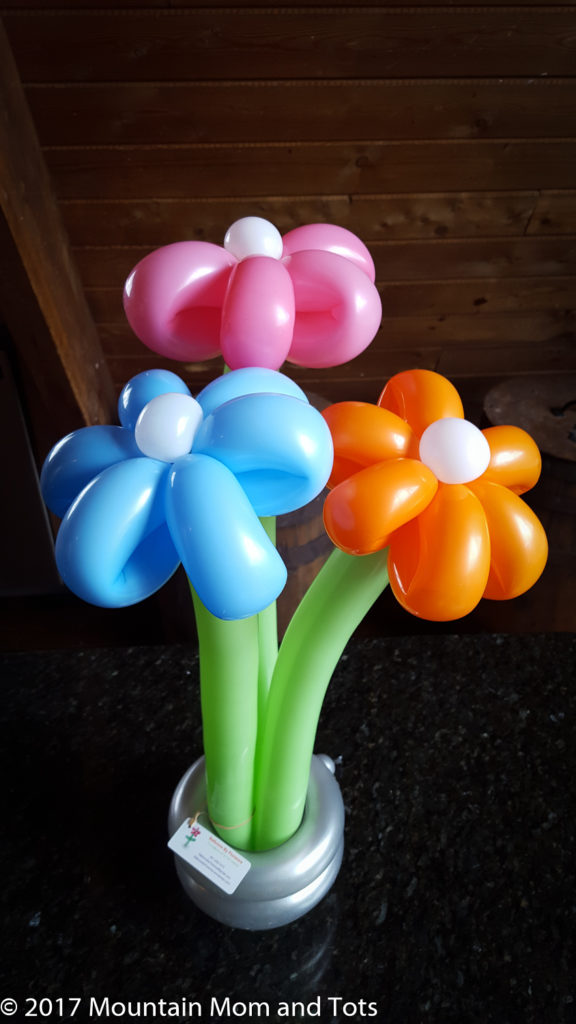 I got these beautiful balloon flowers for my birthday and love them. What a unique gift and a single arrangement is only $5! If you're local to Utah, check them out. Balloons by Florence
Snowboarding/skiing earrings – your wife love to ski or snowboard? These inexpensive Snowboarding Stud Wooden Earrings are just the thing.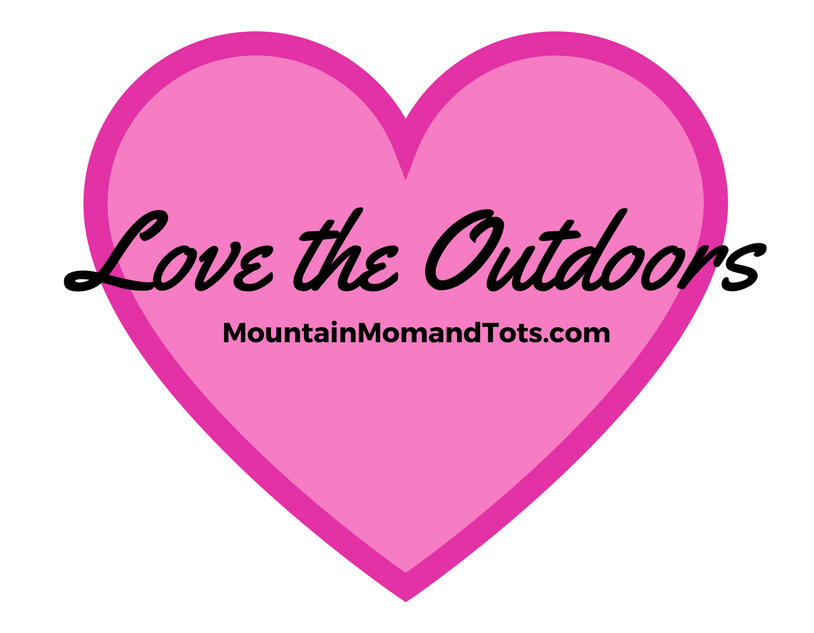 Mountain Mom and Tots Monthly Outdoor Challenge – Sign up for one month ($3) or one year ($30) and up your outdoor game. February's all about showing your Love for the Outdoors.
Gerber Shard – Nothing says I love you like a great multi-tool or knife! The Gerber Shard is so useful, so easy to carry, and so affordable! What else is there to say?
Desert Solitaire – Edward Abbeys compelling personal narrative of his time working as a seasonal ranger in Arches National Park is beautifully written and more engaging than the more famous Monkey Wrench Gang. Mountain Dad's favorite Abbey story.
Under $50
Timpworx Ski and Snowboard Holder – Show off your skis or snowboard with this handmade wood wall hanger. Made in the USA by Mountain Dad himself!
Amazon Echo Dot – Okay, so it's not really outdoors related but I love our Echo – reminders, timers, shopping lists, streaming music, all hands free. Mountain Dad loves it too.
Note from Mountain Dad – the Dot gives you most of the functions at a fraction of the price, but you will need to attach another speaker if you want to stream music at any real quality level. If you already have a decent external speaker (that has bluetooth or a 3.5mm output), this is easily your best bet!

Darn Tough Yeti Ski Socks– let's face it, nothing is worse than cold feet when recreating in the snow. These socks are warm, comfortable, and stay in place. Made mostly from merino wool they fight odor and they stay warm even when damp. See if you can find the Yeti!
Under $200

Spyderco Dragonfly 2 – The ultralight EDC folding knife made from ultra-high quality ZDP-189 SS with glass re-enforced nylon handle is razor sharp out of the box and goes forever without needing to sharpen. You can get it for less if you choose a version made from lower quality steel, but that ZDP-189 steel is worth the extra expense in my book!
Mountain Dad tip: Dab some loctite on the screw holding the wire clip in place on the handle unless you want to lose your knife!
Mountain Mom note: Mountain Dad uses this knife all the time.


Hey big spender, upgrade that Amazon Echo Dot to an Amazon Echo
for improved sound! More expensive than the Dot, but no need for an external speaker for music streaming.
Hestra Ski Gloves – nothing is worse than freezing hands when skiing, boarding, snowshoeing, or any other winter recreation (except freezing feet!). These bad boys will keep you warm on the coldest of days and are super rugged. They are expensive, but worth every penny!


Laundromat Santa Rosa Fleece Lined Sweater – This fleece lined, fair trade sweater is my new favorite. It's so snuggly and super cute. These sweaters come in mens, womens and childrens styles and are hand crafted to last. Little G loves her Laundromat Girl's Sophie Sweater.
Valentine's Day Gift Guide
Those are our picks for his and her Valentine's Day gifts. Most of them are things we own and use ourselves everyday. I hope you enjoyed this Valentine's Day Gift Guide.
Now what I really want to know is…
What's the best Valentines Day gift you've given or received?
Thanks for reading! Happy Valentine's Day!
These are affiliate links. If you click through and buy something I get a small commission at no extra cost to you.