With summer on its way I'm getting so excited for our family's upcoming beach camping adventure. When a reader offered to write a post about teaching kids to surf, I said YES! Absolutely! I've always wanted to learn how to surf. Teaching my kids to surf would be even cooler!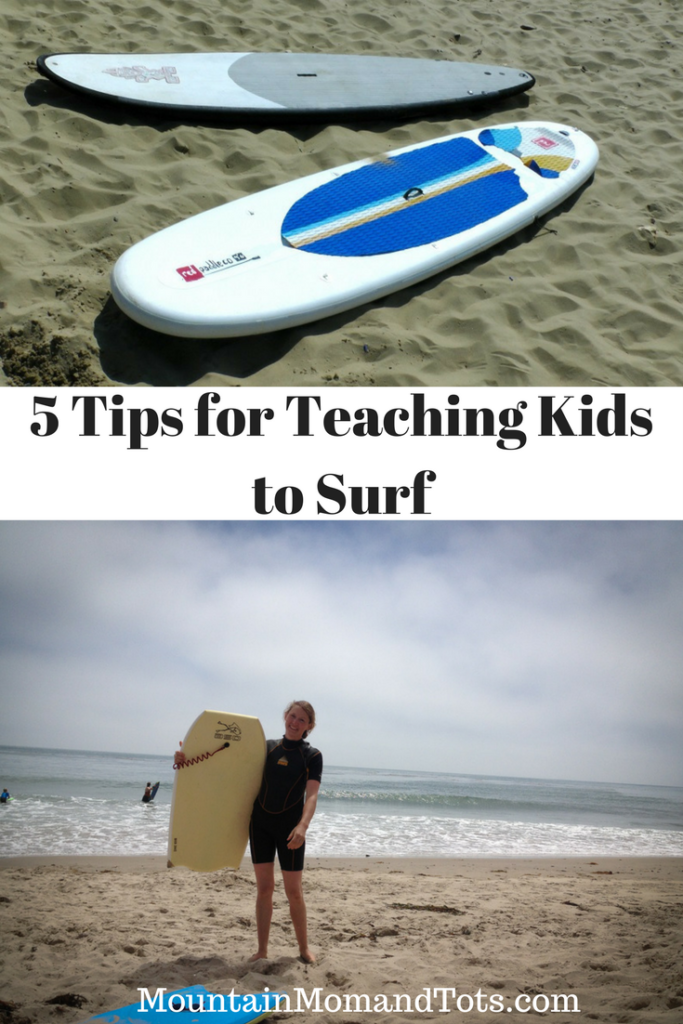 I have to say a big thanks to guest contributor Whitney Chandler for these five tips for teaching kids to surf. This may be my year!
Learning how to surf is a humbling experience, to say the least. I grew up surfing nearly every weekend in California as a kid. On our recent vacation back, I wanted to share my childhood love of surfing with my kids. I got them excited about it by showing them surf videos on our flight into San Diego.
Teaching Kids to Surf – Start With the Basics
Does your child know how to swim? Not only that, but are they a strong swimmer? This is an important factor, and you may want to put off surfing until you can give a solid "yes" in regards to both of these questions. You want to make sure that your child can be trusted to be independent in the water with a life vest on.    
Our test of confidence was to take our kids out on a boogie boards first, in shallow depths where there are smaller waves. We got a feel of how they reacted to being splashed in the face, getting knocked off the board, and swimming back to depths so that they could stand. If you feel comfortable with how they are handling themselves, move on to getting their faces in the sand.
Start on Dry Land
My kids were a little embarrassed when I had them practicing on the beach, but I still feel like it was very helpful. When teaching kids to surf, it helps to start on dry land. Teach some of the basics that are a harder to communicate in the water, while on stable ground. Teach them to put their hands flat on the board to push it down into the sand instead of grabbing the sides of the board. Grabbing the sides tends to pull the board to the side and tip them over.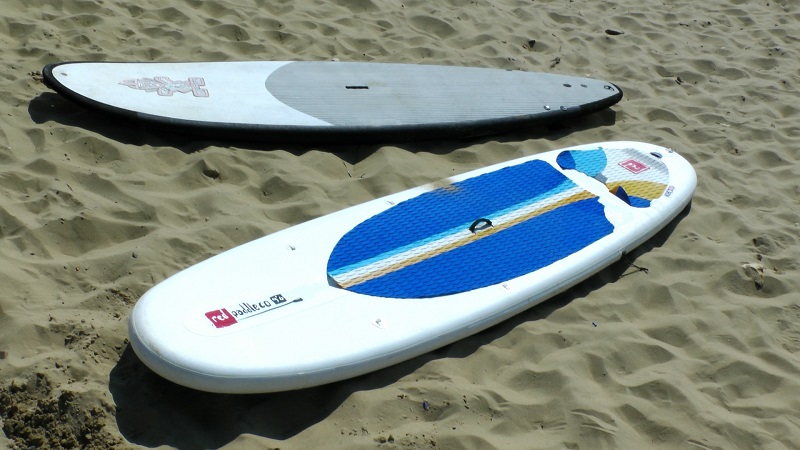 I taught them what my dad had taught me with snowboarding, to look like a gorilla. Tell them to keep their butt down but to arch their back. They loved watching me imitate a gorilla in public so that helped to keep their focus. Big wave surfer, Reef McIntosh, gives the advice that once you get up, "get the gorilla stance going, wide and stable. That's what you're after."
Keep Them Comfortable
Make sure that their life vest fits correctly and to keep them warm. My kiddo didn't speak up about the life vest rubbing his ribs raw and was super grumpy before even hitting the water. After we got him refitted with a larger size, he was a much happier guy that was more willing to take a spill or two.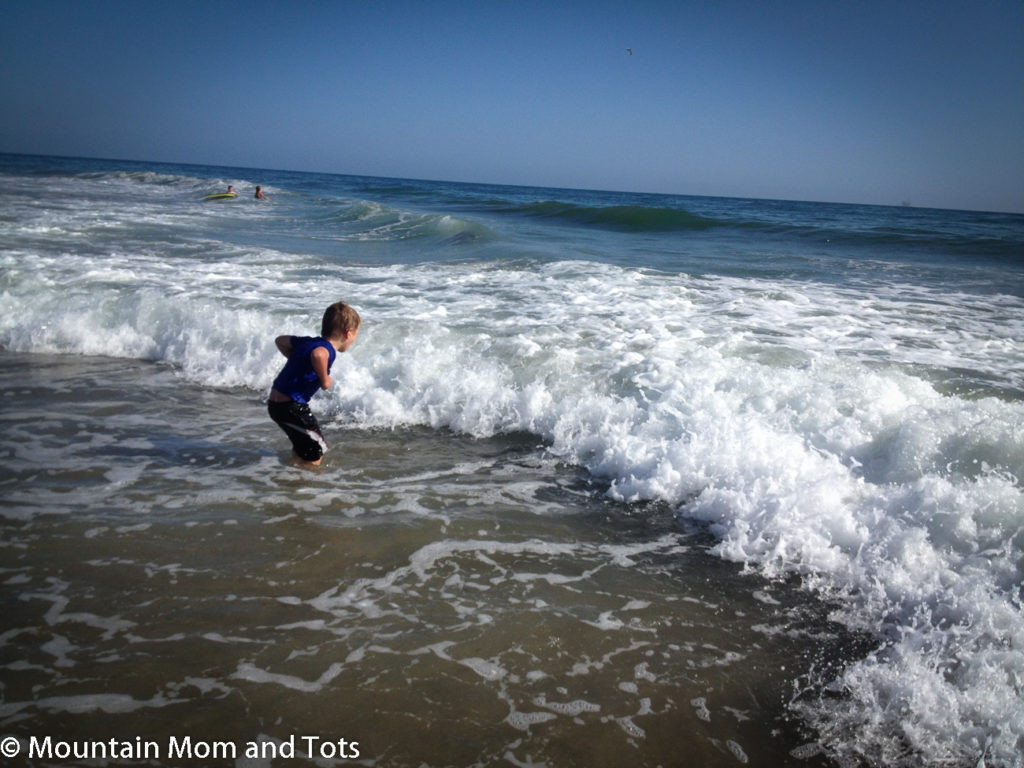 If the water that you are going to be in is going to leave your kids blue-lipped after an hour of effort, outfit them with a full body wetsuit. Not only will it keep them warm, but it will also serve as sunscreen and rash protection.
Let Them Make Mistakes
When you feel they have had an adequate lesson on dry land, take them out on the water. Be encouraging, keep it fun, and have them practice getting up on their boards out on the open water. It is a valuable lesson to learn some things the hard way, but make sure to know when enough is enough.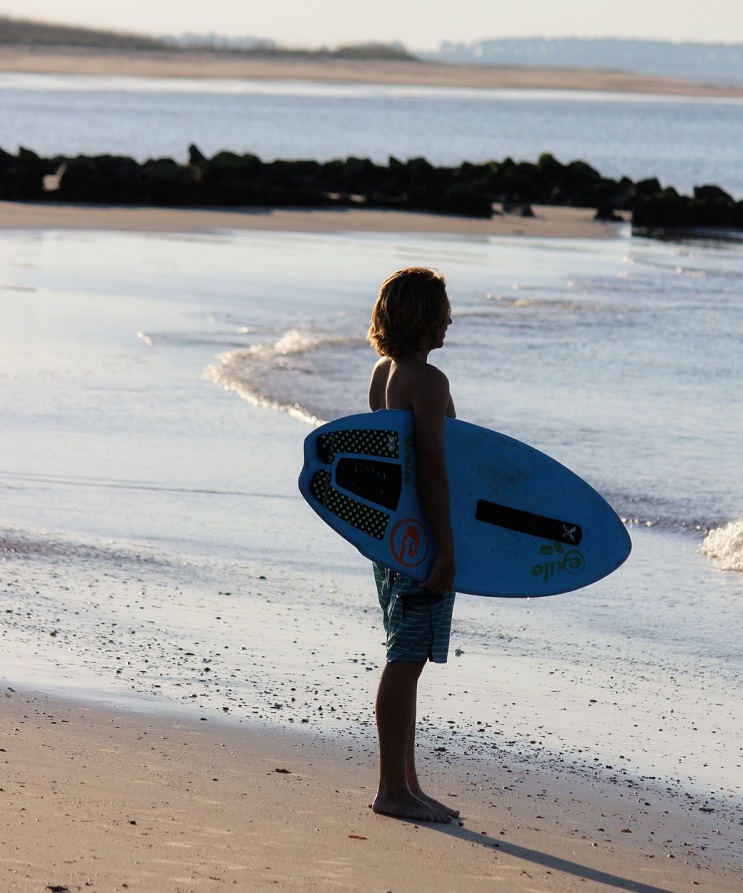 The learning curve for surfing is steep, and the consequences can be both exhausting and painful. Don't be a helicopter mom while they are trying to pick up this fun, yet challenging, sport. Allow them to swallow a little ocean water, find the bottom of the ocean and get spun around a little bit.
Rewards
After a long day in the sun and water, the kids were such great sports. As a thank you for being such troopers, I let them choose what we did the next day as a reward. We ended up at Legoland, standing in long lines with hundreds of screaming children, but the trade off was worth it. They know how much I dislike crowds and how much it means to me that they try a new sport in the outdoors with me. Now, on our next beach vacation we can spend more time in the water and have plenty of time to find room for fun for everyone in the family.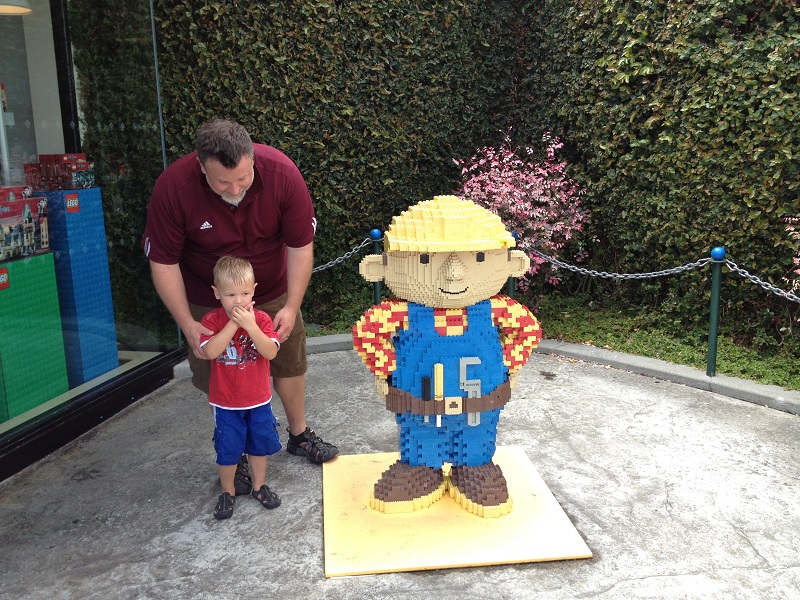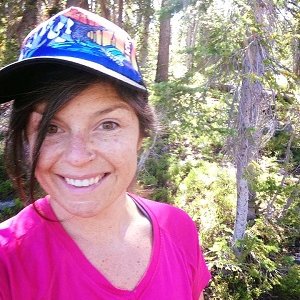 W.M. Chandler is a Colorado native and works best with her head in the clouds. She is an avid researcher and enjoys writing about unfamiliar subjects. She writes passionately about nature and the outdoors, human connections and relationships, nutrition and politics.
Twitter: @wmchandler1212