Why I Like Biking As a Family
Family biking is one of my favorite outdoor activities. Here's why:
Family Biking is less physical work than hauling a wriggling toddler in a hiking pack.
Family Biking allows us to explore the outdoors at a faster pace than hiking. Speed is an important component of thrill.
Riding a bike is a skill my kids will use for life. Teaching my kids to ride bikes was tough until I was introduced to Woom bikes last year. Now we all enjoy outside time from the seat of two wheels.
Mountain Biking is SUPER fun. I don't take my toddler on mountain bike trails (it'd be tough to haul a trailer on those) but last summer I got into mountain biking a little bit and I'm looking forward to trying it again this year.
April's Go Green Challenge
Before we get too excited for the May Family Bike Challenge, let's check out April's Go Green Challenge. Congratulations to Sabrina from Mama Wild and Free and Jess who will receive this Go Green Prize Pack from Chicobag and To Go Ware just for participating!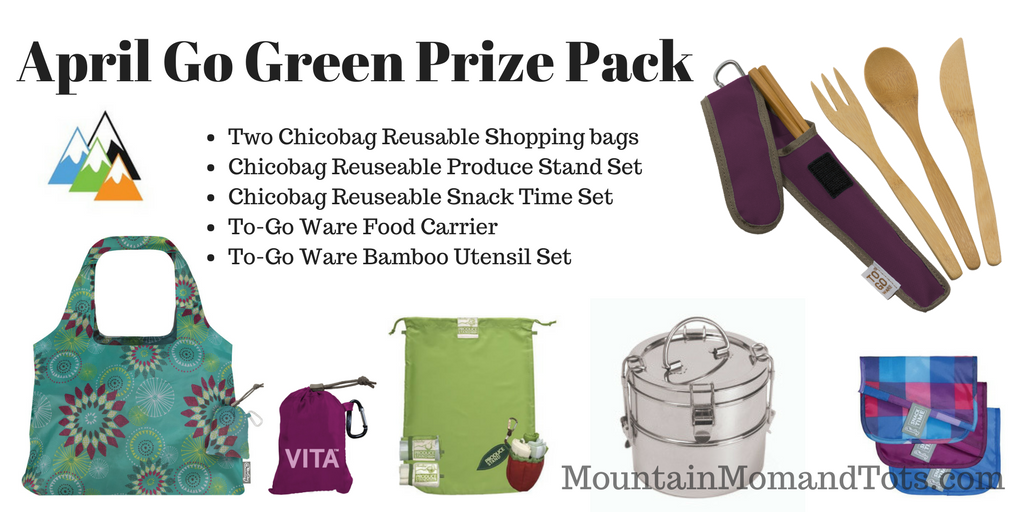 April's Challenge was a Choose-Your-Own-Adventure where participants could:
Pick up Litter
Produce Less Trash or
Plant Something
Here are some of the entries.
Pick up Litter:
https://www.instagram.com/p/BTMD-ZahVvMSY3zJ-ITrtSMfhBw0VrYjo5baGU0/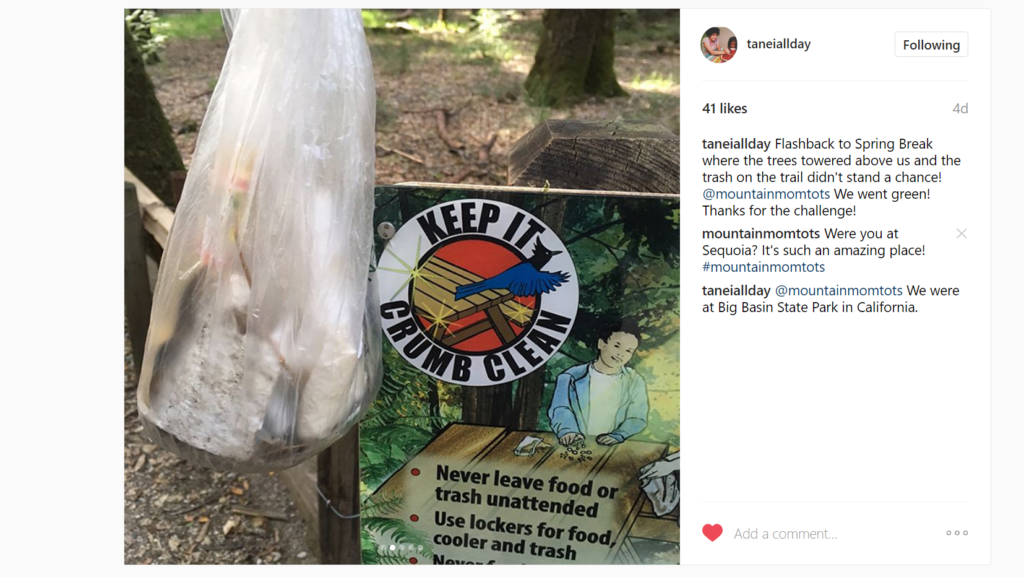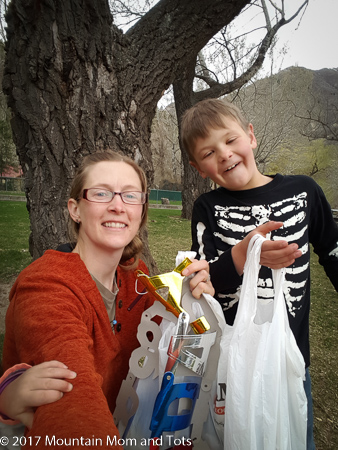 Produce Less Trash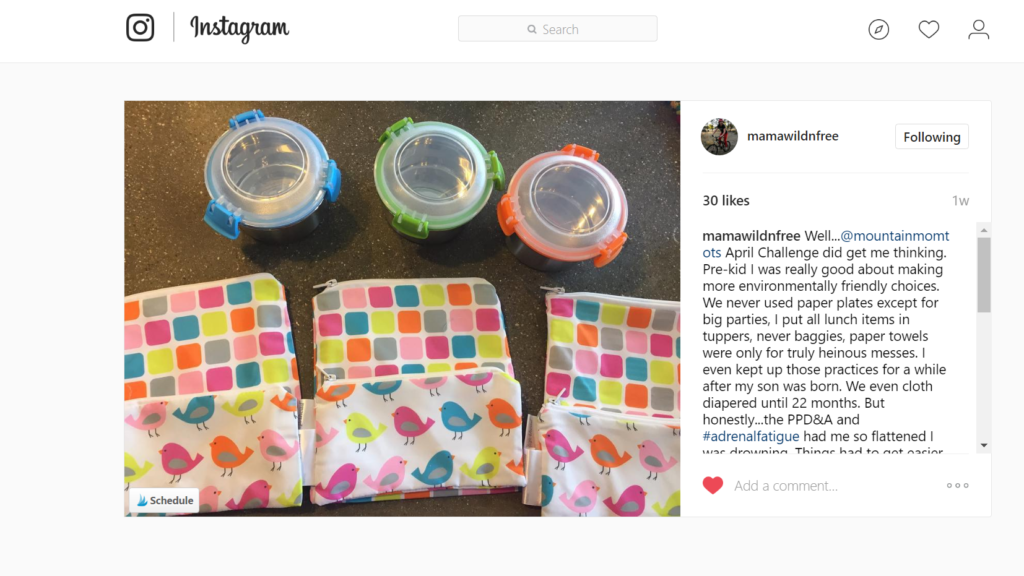 Plant a Garden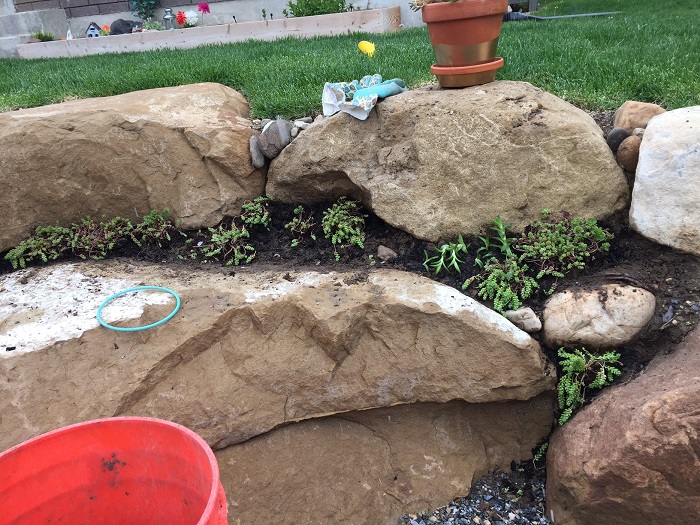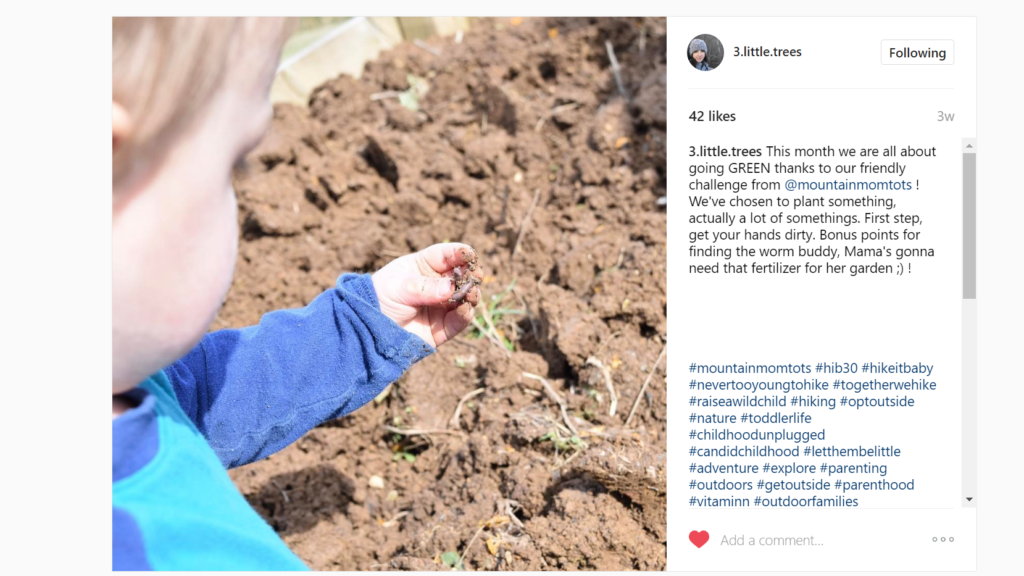 Thanks to everyone who participated in the April Go Green Challenge. If you want to try out the May Outdoor Challenge sign up here!
See you in the outdoors!
~Mountain Mom