I'm proud to call myself an outdoor mom, so much so that earlier this year I launched the Outdoor Mom Academy with two awesome outdoor family bloggers – Amelia at TalesofaMountainMama.com and Rebecca at Hikelikeawoman.net. We put together this six week course for outdoor beginners because we want to help more families explore outdoors.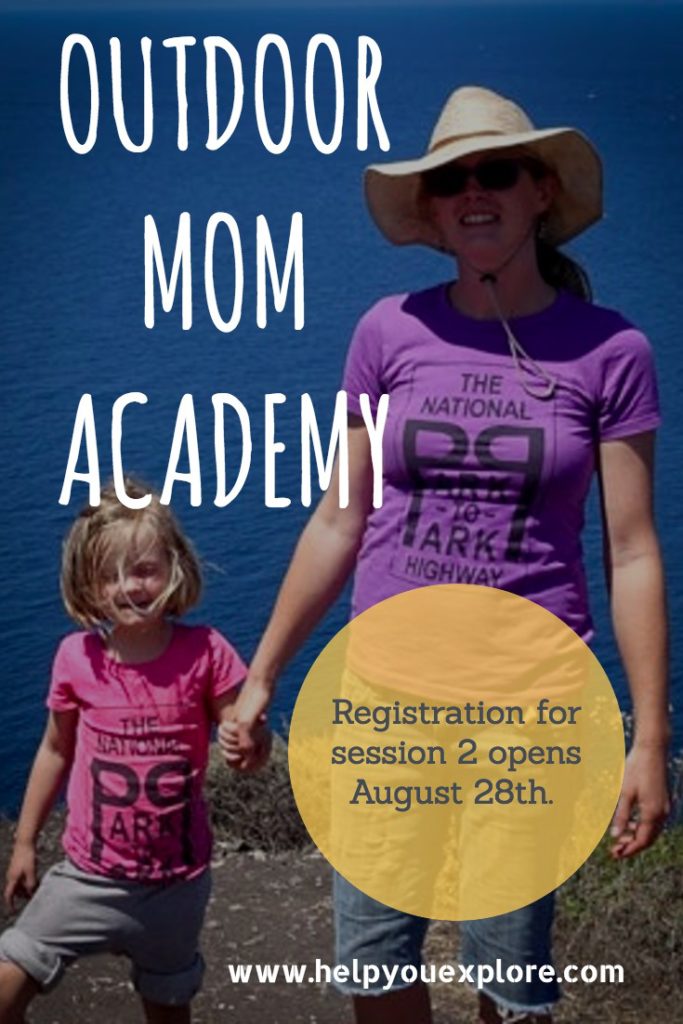 Do you want to be an Outdoor Mom?
Our first session students had a great time learning and laughing together in our exclusive private facebook group. Here's what a few had to say:
OMA did an amazing thing for me this summer. I was feeling lost in my motherhood and searching for my tribe… and subsequently falling into a type depression that I'd never experienced before. Now, I know there are adventurous moms like me and I have the tools to get outside with my daughter safely and frequently. Its now OUR happy place.  – Jerileigh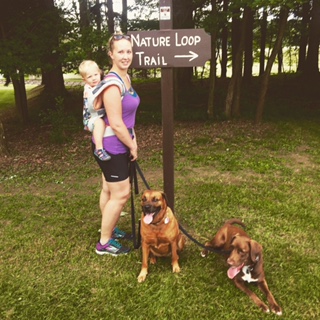 As someone who has only just started hiking and hasn't been camping in over a decade I learned a TON from this course. I absolutely loved hearing all of your personal experiences and family adventures, and the logistics of adventuring with littles!
I think the Outdoor Mom Academy is a valuable resource for families launching upon a lifetime of outdoor adventure. Becoming an outdoor family doesn't have to cost much, nor does it require a big time investment. It just means having the confidence to round up your kids and hit the trail. Even if it's just a half mile nature walk.
I'm inspired by the students in our Outdoor Mom Academy and I want you to join us for session two starting September 11, 2017.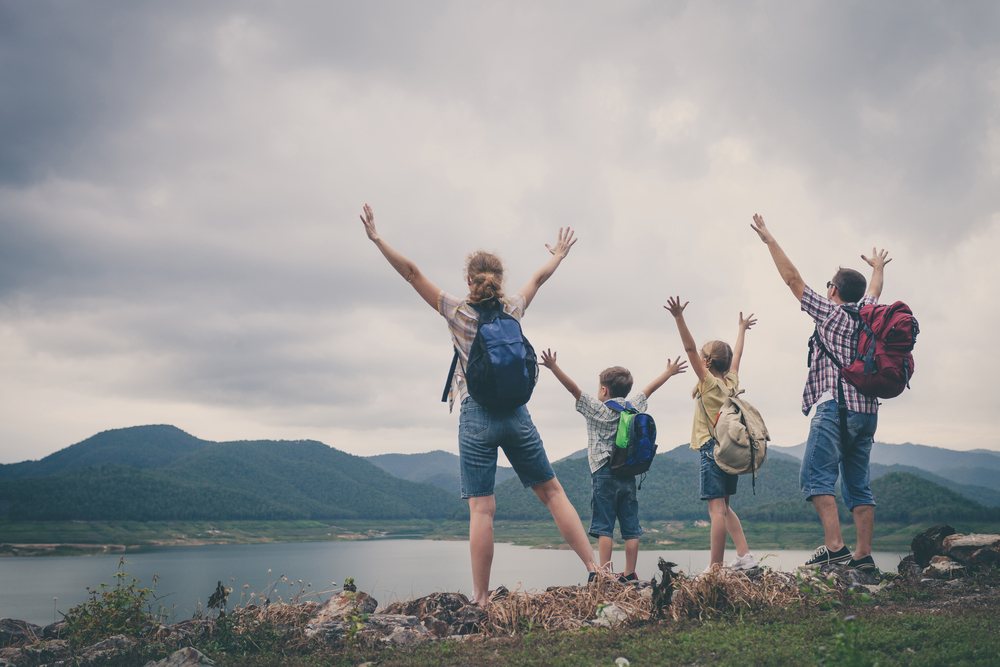 What exactly will you teach?
The Outdoor Mom Academy is broken down into weekly courses, each focusing on a different area of outdoor family exploration.
Week 1: Sept 11-17 – Raising Outdoor Leaders
Week 2: Sept 18-24 – How to Pack What You Need
Week 3: Sept 25-Oct 1 – Family Adventures on a Budget
Week 4: Oct 2-8 – Family Camping Made Simple
Week 5: Oct 9-15 – Family First Aid
Week 6: Oct 16-22 – Identifying and Mitigating Risk in the Outdoors
How do classes run?
Sign up at 

www.helpyouexplore.com

. Then we'll add you to a private facebook group exclusively for Outdoor Mom Academy session two students.

Starting September 11 and continuing each Monday for six weeks, a new lesson will become available in the Help You Explore dashboard.

You can complete the lesson on your own time frame. Each lesson includes video, audio and written instruction and you can come back as often as you need.

Daily discussions and weekly giveaways will take place in the facebook group. You could win a $25 REI gift card just for participating!
What's the cost for Outdoor Mom Academy?
Tuition for Session 2 is just $99, but you can get $5 off with the coupon code OMA-MOMANDTOTS.  Considering all of the great info you learn, it's a great deal.

Not satisfied? We offer a 100% money back guarantee through October 1, 2017.
If you want to be an Outdoor Mom than join us for session two of the Outdoor Mom Academy. But Hurry! You only have until September 10, 2017 and class size is limited!
See you in the Outdoors,
Mountain Mom