Kids learn a lot from play, and adults can too. Often times as an adult we think we're too mature to just "play" but the benefits of a playful life are powerful.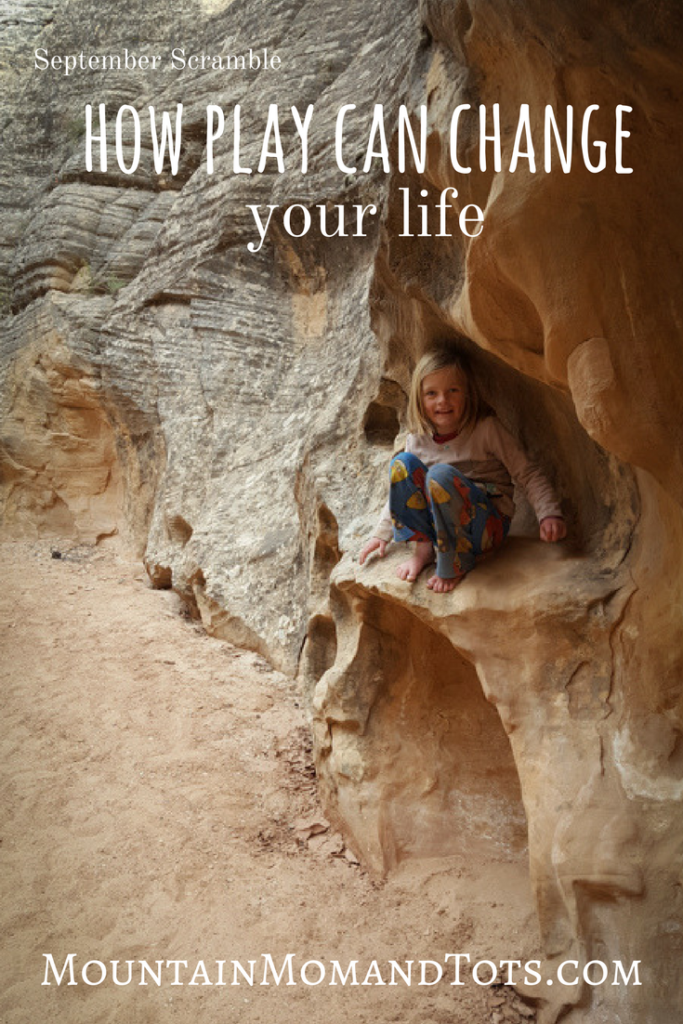 POST UPDATE: Scroll down for a 1 in 50 or better chance to win two cool T shirts from MountInspiration.com.
Play can contribute to health, foster a positive mentality and most importantly, it's fun! In his book, Flow: The Psychology of Optimal Experience, Mihaly Csikszentmihalyi describes the secret of happiness. He describes the notion of "flow" as a state of heightened focus and immersion in activities such as art, play and work.
For me, playing in the outdoors through snowboarding, hiking, biking and camping creates those flow experiences. Finding joy in playing outdoors has changed the course of my life, influencing where I live, what I do and how I want to raise my children. Because I've found play so powerful in my life, I want to invite you to play outdoors with me.
This September, I'm joining forces with fellow blogger and author of the book A Playful Life
, Robyn Robledo. We want to invite you to a special September Scramble outdoor challenge that focuses on outdoor play. But first, let's talk about how play can change your life.
What is Play?
Play is doing an activity for the pure joy of it, not for any financial or physical payoff. Many adults play through organized sports like basketball or raquetball, but for some those activities are considered "working out".
Think about that term for a minute. Work is not play. If you are exercising solely to burn calories or gain muscle, you're missing out on the wide potential playful movement can bring to your life.
I love this quote of Robyn's from A Playful Life
:
[People ask] "Do you crossfit?"  "NO!" I want to scream back, but instead I reply, "I play." I surf, I hike, I rock climb, and because I want to keep doing those things for a very long time, I also weight train, I do yoga, and I run and bike occasionally because they are still fun to me.
Finding an activity that creates flow and happiness while encouraging movement can change your life. That's what happened to me.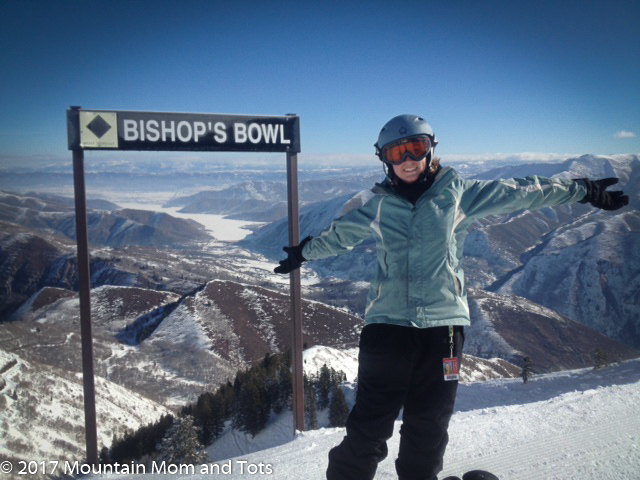 Before I had Big E, I did not consider myself particularly athletic, but I had seen the Winter X Games and was inspired to try snowboarding. I didn't even ride the chair lift during my first snowboarding lesson, but after several attempts at sliding down the mountain, I fell in love.
Now snowboarding is my passion. It brings happiness and excitement to my life because it's JUST SO FUN! I don't think about the hassle or work involved in sliding down a snowy mountain. I just love the feeling of moving that way outdoors.
How Play Can Change Your Life
Many people run for the exercise benefit. Others run for the joy of it. The exact same behavior – running – can be interpreted in different ways. To one it's a fun way to spend a few hours. Their adreneline ramps up and endorphines pump through their body. To others, like me, it's akin to torture.
Think about your exercise. Is it work or play to you?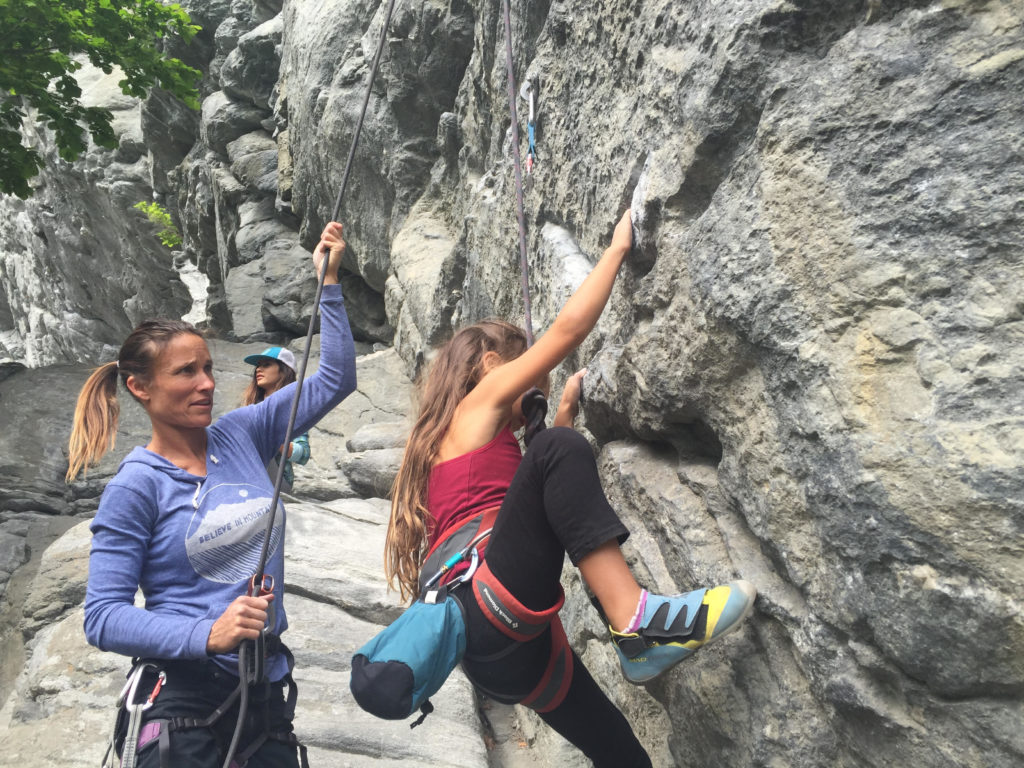 In A Playful Life
, Robyn describes this moment when exercise changed from work to play for her. Can you relate?
For years…I exercised religiously and I maintained my body weight. A decade or more goes by and I have less time to workout every day and quite honestly it wasn't that fun anymore. It was work. It was effort to get myself to put on running shoes or step into the gym to lift weights (and we own our own gym).
Well something amazing happened. We moved to the beach. The ocean was literally less than a half mile from my front door…I bought a surfboard and taught myself to surf. I sucked at first…those first few weeks of sitting alone in the ocean…would probably be a deal breaker for most.
In my case, it fueled a whole new sick addiction.
September Scramble
If you've never had the experience of finding play through movement, I want to invite you to a very special September challenge.
My monthly outdoor challenges are an extension of my "Hobby of the Month" mentality toward life. I give myself just one extra curricular activity to focus on for a set time.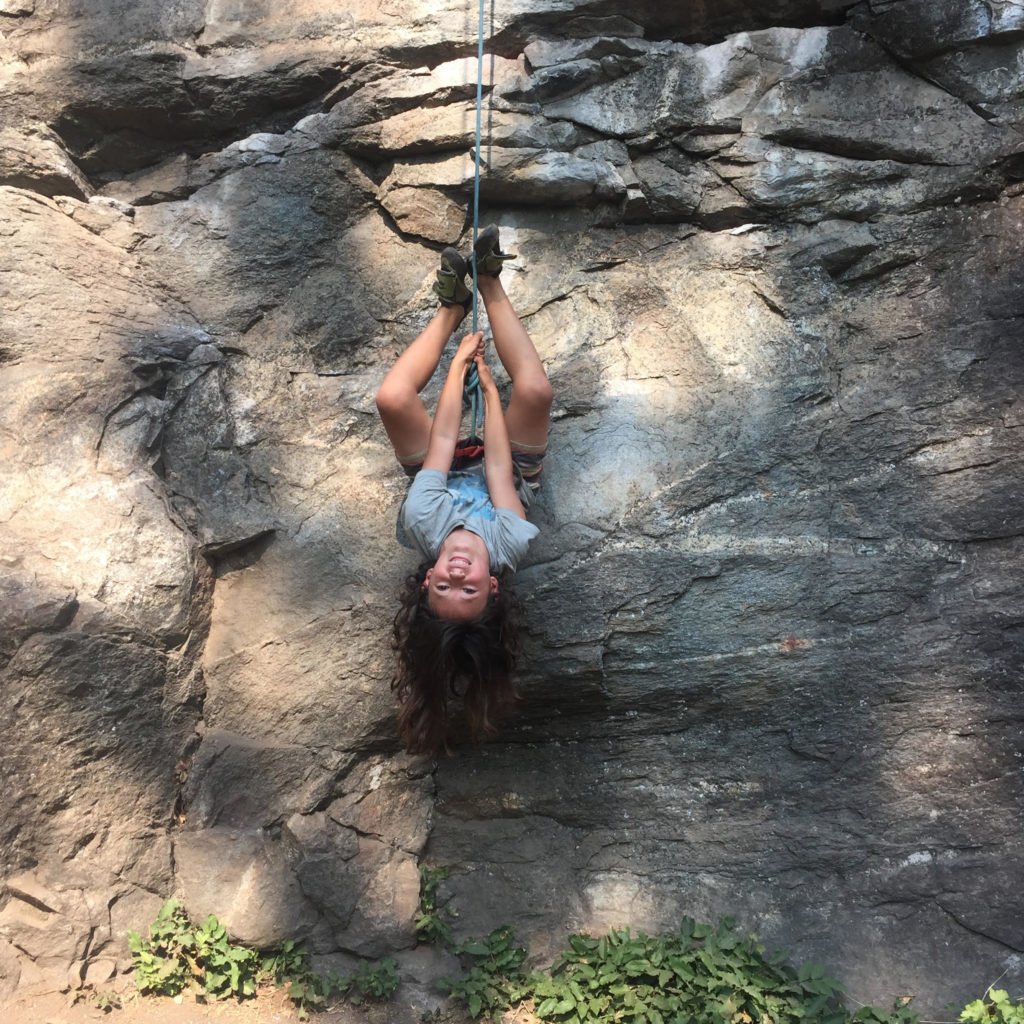 This September, Robyn and I decided to host a monthly outdoor challenge around rock climbing – a play passion for her and a new adventure for me.
Like all of my challenges, the September Scramble will:
Require you to get outside.
Be something you can bring kids on.
Cost nothing after the $3 dollar per month participation fee.
Be a little challenging. It is a challenge after all.
Join us to PLAY in the outdoors this September. Once you sign up, you'll receive outdoor inspiration directly to your inbox. Those emails will be full of tips, tricks and research to help your family explore outdoors. You won't want to miss it!
Real Life Monthly Outdoor Challenge Experiences
Here's what some of my outdoor challenge members have said about the monthly outdoor challenges:
"Thanks to your challenge, we played outside today and enjoyed collecting icicles and sticks and feeling the sunshine when we likely would've stayed inside. And, the challenge helped me to focus on the beauty in my own backyard. So even though it's just a baby step, at least we took one today and we had fun doing it :)" – Rachel
"Thanks to Mountain Mom and Tots, I've been setting my camera aside so that I can just BE in the outdoors….BEing present is a good idea." – Monica
"We did the Hiking with Kids challenge! On this hike, my 2.5 year old hiked almost 3 miles! Thanks Mountain Mom and Tots for the challenge!" – Courtney
Join me and Robyn from Nomadswithapurpose.com for an awesome September Scramble!
See you in the outdoors,
~Mountain Mom
Psst…some of the links on this page are affiliate links. I get a small commission if you purchase something after clicking through these links at no extra cost to you. Please use them! I'm saving up for our family's next great adventure.