"Let us step into the night and pursue that flighty temptress, adventure." 
― J.K. Rowling, Harry Potter and the Half-Blood Prince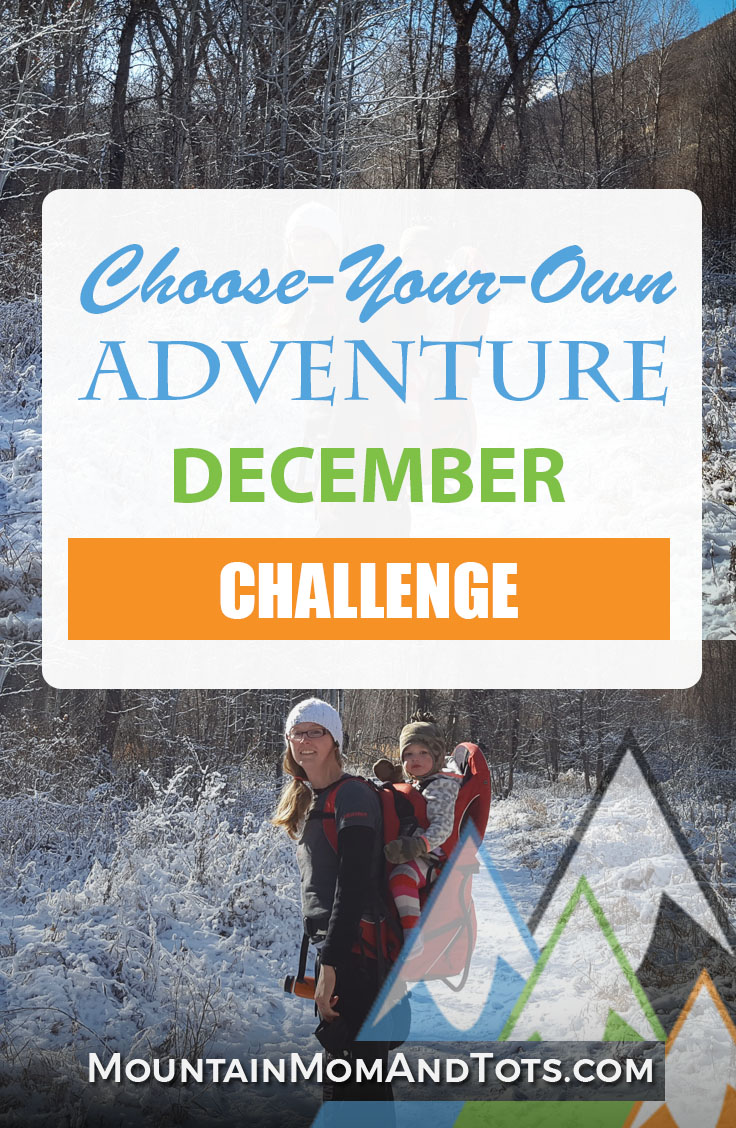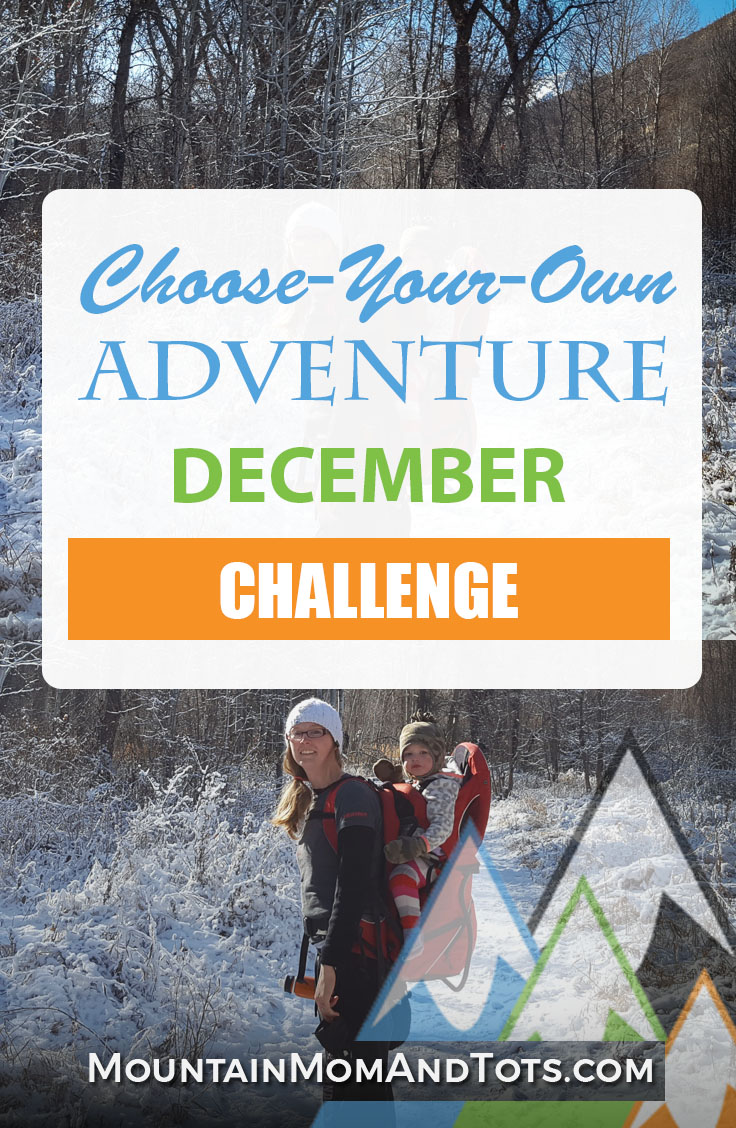 Do you remember those Choose-Your-Own-Adventure books from elementary school? They had passages like these:
Your dog takes the neighbor's newspaper and runs off toward the lake. If you follow the dog, turn to page 45. If you run home to get your parents, turn to page 76.
When you turned to the appropriate page, you'd read about the consequences of your choice – either the dog jumps in the lake, or your mom and dad can't find the animal even though you search all night.
Well, this month, I'm hosting a Choose-Your-Own-Adventure Outdoor Challenge where the activity is up to you! We'll start with a outdoor Advent-ure calendar, designed by my friend Nicolette over at WilderChild.com and see where the adventure goes from there.
Monthly Outdoor Challenges
Every month I host a challenge to help families explore outdoors. Starting in October of 2017, I moved these challenges from a paid sign up to a completely FREE activity. I want to help more families explore outdoors and I don't want cost to get in the way.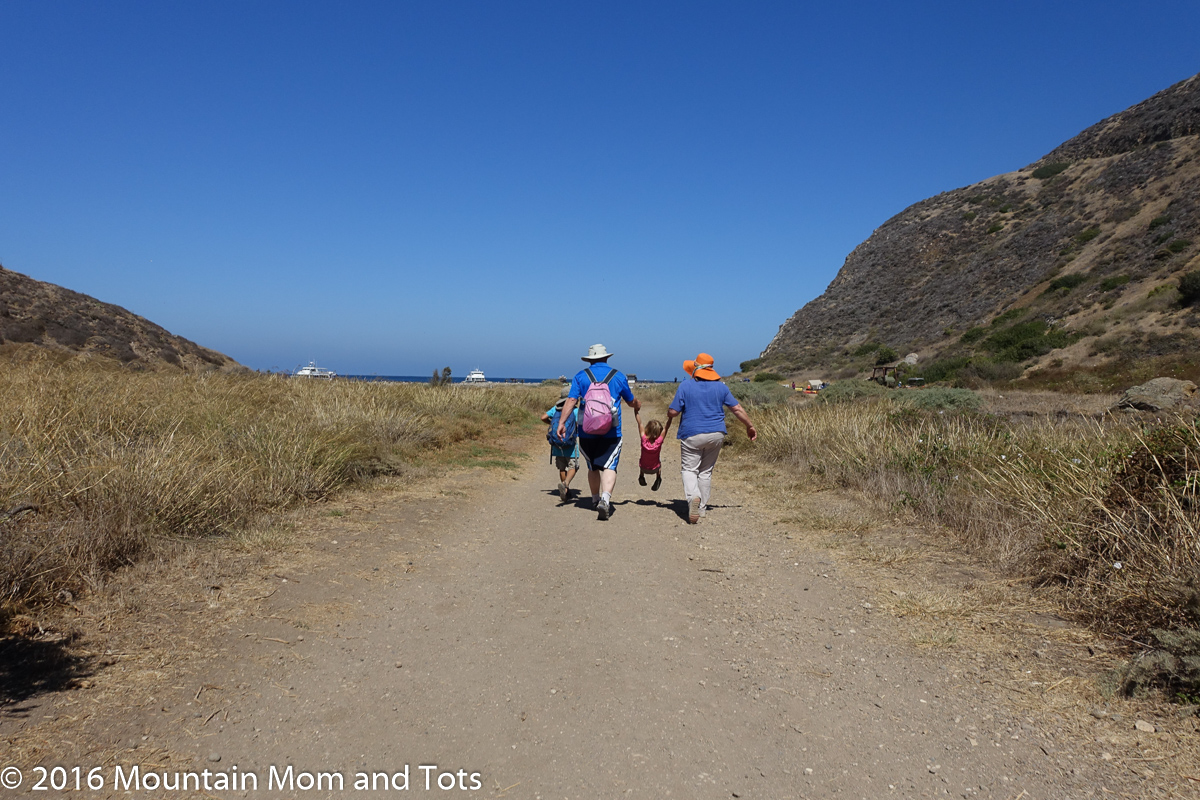 My monthly outdoor challenges are different every time, but each challenge will:
Require you to get outside.
Be something you can bring kids on.
Cost nothing or very little.
Be a little challenging. It is a challenge after all.
I want you to do it with me! 
How it Works
My Monthly Outdoor Challenge is very simple. Here's how it works:
Sign up for the Monthly Outdoor Challenge.
You'll receive three to four personal emails from me announcing the challenge, delivering the advent calendar, and sharing exclusive tips and tricks to accomplish the challenge.
Post a photo of you completing the challenge on social media or in the FREE Helping Families Explore Outdoors Facebook Group and tag @mountainmomtots.
You'll be entered to win an exclusive outdoor gear giveaway prize. Here's the best part –your chances of winning will always be 1 in 50 or better.

This month you could win an Onya Baby NEX STEP soft sided baby carrier valued at $149!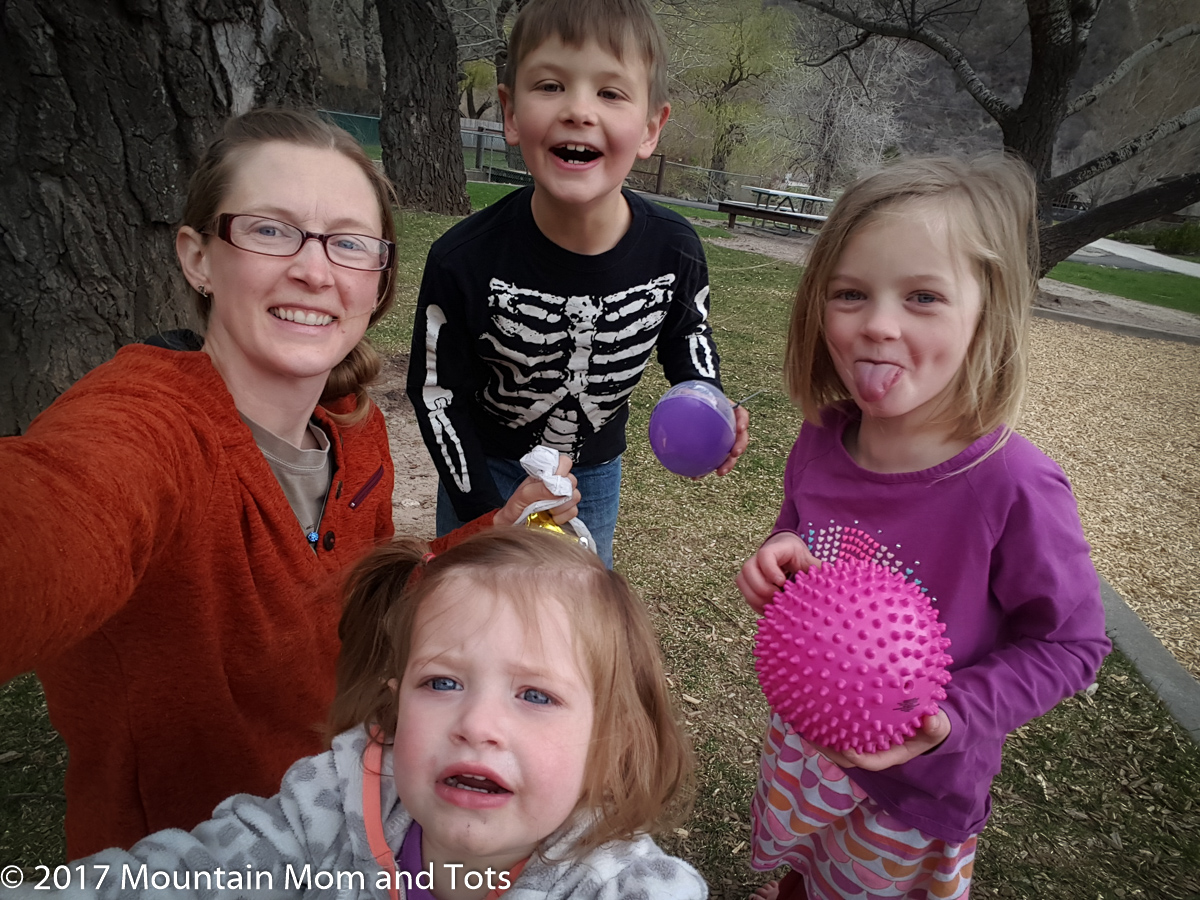 Choose-Your-Own Adventure
In December 2017 I'm focusing on adventure starting small, and growing from there. As I've gotten outdoors with my tots, especially my two-year-old Baby L, I've learned that exploring outdoors can be so much more rewarding than having an agenda.
Often adults want to hit the trail, hike those miles, and accomplish some great feat. But kids? They want to just explore. Discover. Sometimes destroy.
Over the years I've had to change my hiking mentality to encourage more spontaneous nature discovery. My kids are good at this already, but it took some patience to change my expectations to an exploration mentality.
Now when I explore outdoors with my kids, I find myself noticing the small joys in nature. We play together, using sticks, dirt, rocks and leaves. Imagination reigns wild, and not only do we enjoy nature more, we enjoy each other more too.
That's what I hope you get from this Choose-Your-Own Adventure Challenge. Joy in the small things in nature, which can blossom into something grander.
Sign up for the Choose-Your-Own Adventure Challenge and you'll get:
FREE Downloadable Nature Advent calendar from wilderchild.com
An invitation to explore outdoors with the entire Mountain Mom and Tots community on December 9, 2017.
Access to the FREE Helping Families Explore Outdoors private facebook group.
Outdoor inspiration right to your inbox.
Sign up here. Right here. In this box right below this sentence.
Get Outside and Win
Once you complete this Choose-Your-Own Adventure challenge, you'll have a 1 in 50 chance of winning an Onya Baby NEX STEP carrier – an essential item for anyone wanting to get outdoors with babies and toddlers.
The Onya Baby NexStep Baby Carrier is made from 100% recycled brush polyester that's breathable – perfect for outdoor adventures. There are lots of ways to adjust the NexStep for different body types AND you can connect it to a dining room chair instantly creating a baby seat. Pretty cool.
If you don't have a baby or toddler, I still want you to join the challenge! Your prize will be the daily connection to the outdoors you'll get from participating.
Go ahead, sign up, Choose-Your-Own Adventure, and we'll see you in the outdoors!
~Mountain Mom
PS – Some of the links in this post are affiliate links. If you click through and buy something I'll get a small commission. Please do so, I'm trying to save up for backpacking gear for the whole fam!