This month's outdoor challenge is all about being thankful for nature.
Living in the Rocky Mountains of the American west, I find things to be grateful for in nature every single day. The grandeur and beauty, the animals and plants, the skiing, hiking, camping and biking – the Rocky Mountains are my home and I love them.
But just because you love something, doesn't mean you know it very well.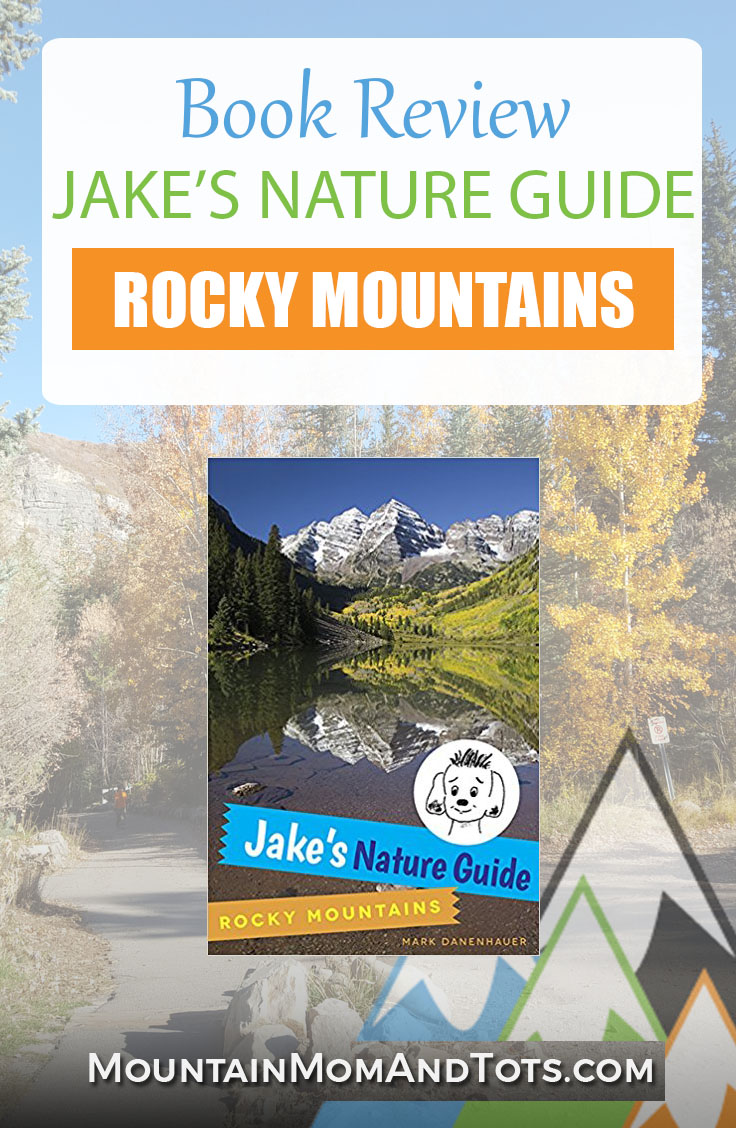 When Author Mark Danenhauer asked me to review his book Jake's Nature Guide: Rocky Mountains I accepted because I really did want to know more about the plants and animals around me.
Nature Identification
As you get outdoors more, you'll quickly discover that you'll want more information about the natural world around you. You'll ask questions like:
What kind of animals live around here?
Why does that tree have such funny looking leaves?
What is that flower called?
Nature Identification is fun and enhances nature connection. Learning what specific species of plants and animals are called is like meeting a new friend. 
A hundred years ago amateur naturalists were the norm. People like John Muir and Charlotte Mason encouraged the average person to get to know the natural world around them and learn the names of plants and animals that call that place home. That naturalist movement largely faded in the 1900s, but now more and more people are seeing the benefit of a knowledge of their immediate ecosystem. I know I have.

Jake's Nature Guide Rocky Mountains
Jake's Nature Guide: Rocky Mountains is the perfect kid-friendly book for beginner backyard naturalists in the Rocky Mountain area. Not only does it discuss fungi, trees, wildflowers, non-flowering plants, mammals, birds, insects, fish, amphibians, and reptiles common to my area, it also answers important nature questions.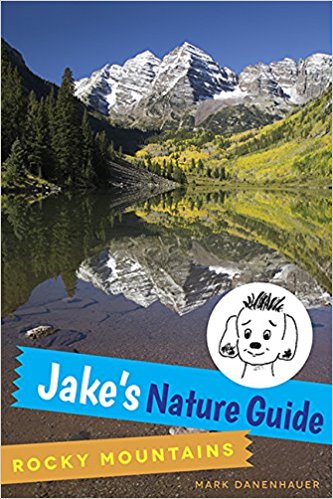 How do rocks form?
Why do leaves change color in the fall?
What makes a bird a bird?
Jake's Nature Guide: Rocky Mountains is a pocket-sized encyclopedia of fun facts and information about the outdoor world. It's been perfect for Big E, especially. My eight-year-old will spend hours reading through the book, stopping only occasionally to exclaim things like, "Mom! Did you know the only poisonous snake that lives in the Rockies is the Western Rattlesnake? Its the only one!"
I love this book! It presents succinct information in an interseting, easy-to-read format and is small enough to keep in my hiking pack. We bring Jake's Nature Guide: Rocky Mountains on hikes and occasionally flip through the pages while exploring.
On one hike we flipped through and found the name for the purple Aster wildflowers I see everywhere but have never taken the time to learn about.

Now that I know those are Asters, I point them out on every hike. They're like old friends that I just met again since now I know their name. I feel more connected the more I know about my nature neighbors.
Interview with author Mark Danenhauer
After reading about the many animals, plants, and rocks that live near me in the Rocky Mountains, and thinking about my thankful for nature challenge, I got curious. Which Rocky Mountain plants and animals would Jake's Nature Guide author Mark Danenhauer be most thankful for?
So I asked him. He sent this awesome video talking about four plants and animals from the Rocky Mountains that he's thankful for and why. Well, technically, it's one fungi, one insect, one bird and one mammal that he's thankful for.
I just love how knowledgeable Mark Danenhauer is about the Rocky Mountains, don't you?
Jake's Nature Guide: Rocky Mountains is a great reference book for all the budding naturalists in your live (including you). Check it out today!
See you in the Outdoors,
~Mountain Mom
PSST…Some links in this post will take you to amazon.com. If you buy something after clicking those links I get a little commission.