Winter is my FAVORITE season to explore outdoors, but having the right gear makes all the difference. We're a skiing and snowboarding family so good winter gear is essential.
A positive winter outdoor activity starts with how you dress. The clothes listed here are what we actually wear for snowy and cold adventures. We purchased almost all of it ourselves or begged outdoor gear companies for a sample to review.
I would purchase it again in a heartbeat. I only put gear on here that I absolutely love.
PSST…This page is chock full of affiliate links. If you purchase something after clicking these links I get a small commission.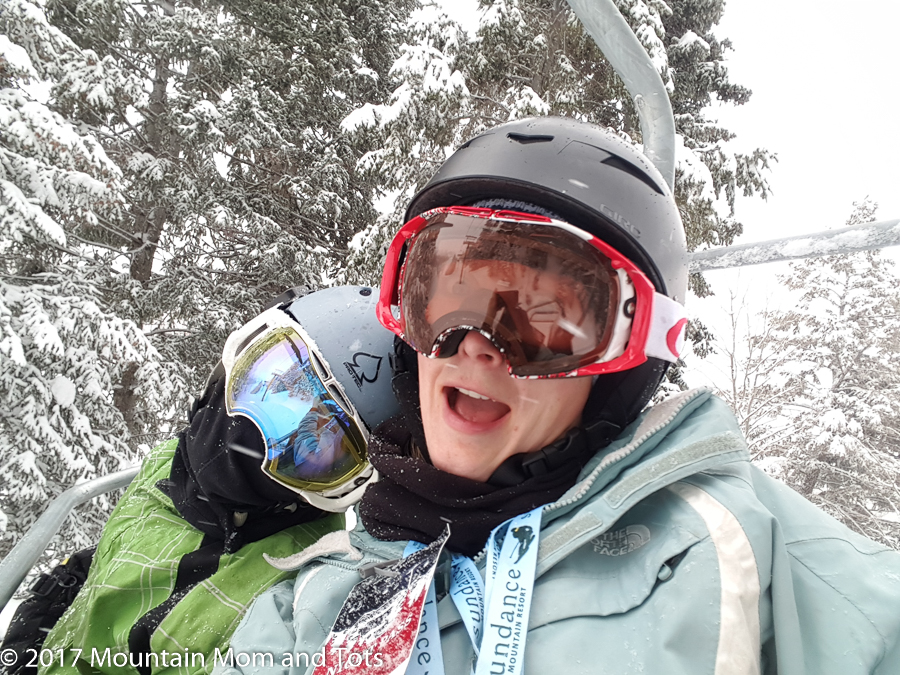 Base Layers
Staying warm in the snow starts with wearing the right underwear. That means wool, synthetic, silk or fleece base layers NOT cotton. Once cotton gets wet, it stays wet. And if it's wet next to your skin you'll be COLD.
Both synthetic and wool base layers wick moisture (sweat) away from the skin. Typically synthetic base layers are lighter weight than wool and less expensive, but wool has natural odor neutralizing and a softer feel in my opinion. Synthetic base layers dry quickly when they get wet, while merino wool base layers may get wet, but it still retain warmth.
These are the base layers our family uses and loves.
Ella's Wool and Luvmother Base Layers Base Layers for kids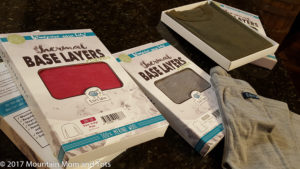 A good quality base layer makes a world of difference when you're out playing in the snow. Our favorite brands of base layers for kids are Ella's Wool
and Luvmother.
Made from merino wool, which has natural wicking properties and odor neutralizers, these base layers are a warm and soft option for kids. And they doesn't itch – seriously. We LOVE ours.
Ella's Wool offers merino wool base layer sets for kids age 3 months to 10 years. They fit tight to the body (that's what they are designed to do) so if that bothers your child I recommend getting the next size up. That's what we did for Big E.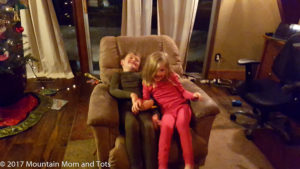 I could not believe how soft these were when Ella's Wool first sent us these base layers to review. They are a nice midweight density which keep the kids warm and super comfortable whenever we play outside in snow. Little G wears her Ella's Wool almost every day in winter.
Ellas Wool also offers Ella's Wool Tubes knit leggings for a thicker base or mid layer, but I can't give my opinion on those because we haven't tried them yet.
Luvmother's everyday merino wool base layers are super fine and could easily be worn all year round, even in summer. That's the magic of merino wool – it's breathable and doesn't keep your sweat right next to your skin which makes it warmer in winter and cooler in summer. Magic!
We love Luvmother's styles, especially the stripes set they sent for Big E to try out. Luvmother focuses on super fine merino wool for kids – meaning their pants and tops are very light weight. At first I worried that they wouldn't be warm enough, but after putting these to the test a few times I discovered that they were perfect for my son. They also tend to have a more casual cut, so they wear a bit looser which Big E prefers. Luvmother offers merino wool base layer sets for kids age 3 months to 12 years.
PRICE: $89.95 for a bundle (Shop in their outlet section for  a discount)
32 Degrees Synthetic Base Layers
With a fabric blend of acrylic, polyester, and spandex, 32 Degrees base layers
wick moisture while still providing comfort. And they're cheap!
I found a pair of 32 Degrees base layers
for Big E at a local thrift store at the beginning of ski season this year for less than $5. SCORE! But even if you buy them new, these 32 Degrees base layers
 are more economical than wool, while still providing excellent warmth.
Big E often wears these as regular pajamas as well as under snow clothes for ski days. They're a light weight and super stretchy which he likes. And 32 Degrees has great base layers for adults
too.
Mid Layer
If the weather forecast calls for sunny skies and warm temps, or if I'm in for a day of high exertion (cross country skiing anyone?) I will often wear just a base layer and mid layer.
I do this to avoid over heating and over sweating. Many people think snow or moisture coming at you from the outside causes you to feel cold, but actually trapping sweat or moisture next to your skin causes your body to feel colder in my opinion.
These mid-layer tops (I still wear snow pants for bottoms) are just focused on insulation, keeping you warm. They're comfortable and breathable but are NOT waterproof. I can get away with that since I ski in low humidity, dry Utah.
If you winter in a super wet climate like the Pacific Northwest, you'll want a waterproof layer every time. For that, check out my outerwear recommendations.
North Face Osito 2 Women's Fleece Jacket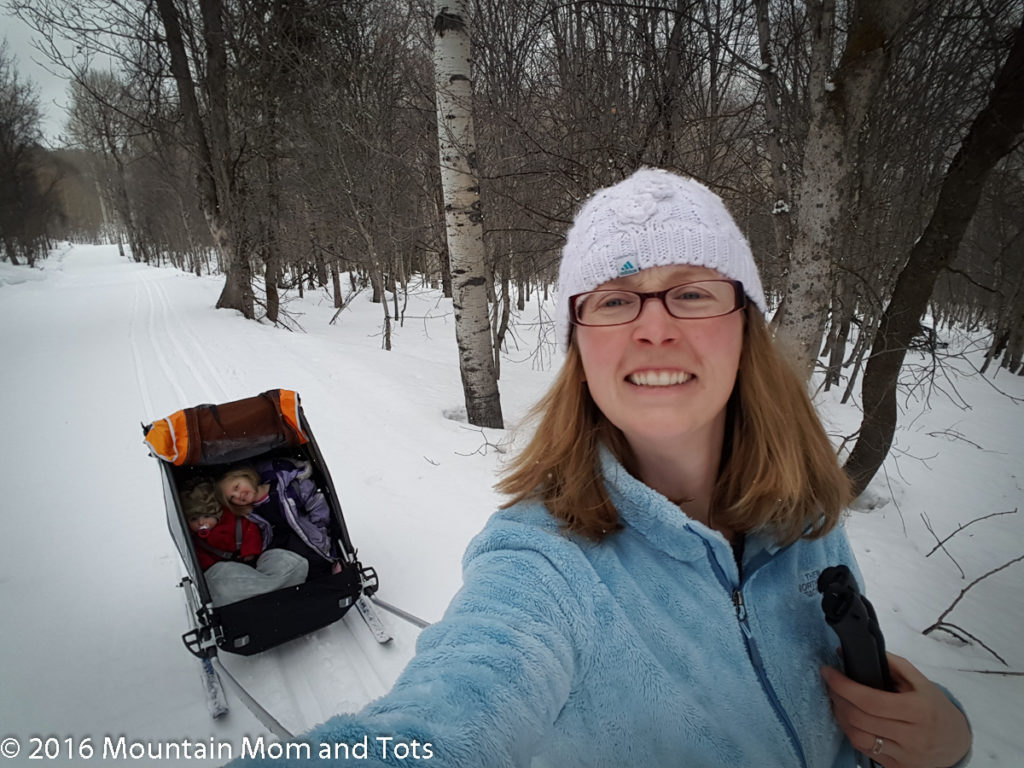 This full zip fleece is a great mid layer for winter, but also stands on its own as a warm spring/fall jacket. It's fuzzy, warm, has elastic at the wrists and adjustable elastic at the waist.
My favorite feature of the North Face Osito 2 Women's Fleece is the zippered pockets. I'm always a fan of extra pockets when I'm snowshoeing with kids and zippered pockets are essential for storing keys while on a chair lift. I know from personal experience – don't drop your keys from the lift!
Price: $59.00 – $99.00
Laundromat Women's Santa Rosa Jacket
I cannot tell you how many compliments I get on this sweater. It's one of those items I liked when I saw it online but LOVED once I actually tried it on.
The fleece-lined interior of Laundromat's Santa Rosa Laundromat Women's Santa Rosa Jacket is thick, warm and comfortable and the hand-knit wool exterior is gorgeous, naturally sustainable and certified free trade from Nepal.
The colors and patterns are eye-catching and the three quarter length is perfect for casual wear as well as outdoor adventuring. This is the last sweater I will ever have to buy – it's beautiful, comfortable and well made (they have a limited lifetime warranty too).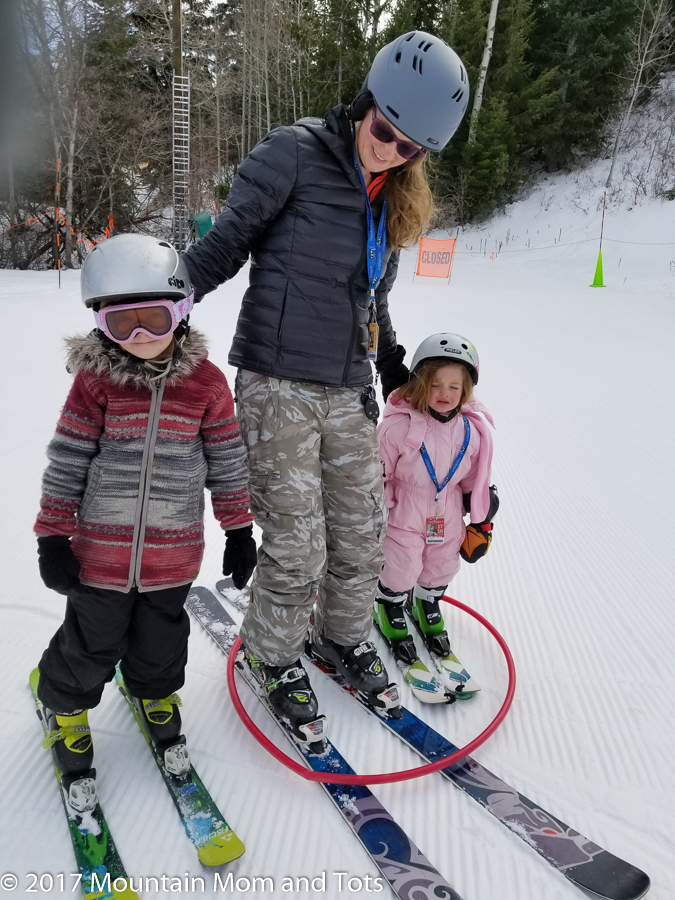 My kids love their Laundromat Sweater jackets as well. They're a thick sweater over a fleece liner so they're super warm and my kids' choice for all winter weather. Little G wears her Laundromat Girls Sophie Jacket
 every day and I never worry about her feeling cold (unless it's dumping snow or rainy) because I've never felt cold wearing my Laundromat sweater either.
Price: $84.00 – $135.00
Outerwear
When possible I listed the items we actually use. When I couldn't find an exact match I listed the closest match I could find. Read my review of Bogs Footwear here.
North Face 3 in 1 Womens Ski Jacket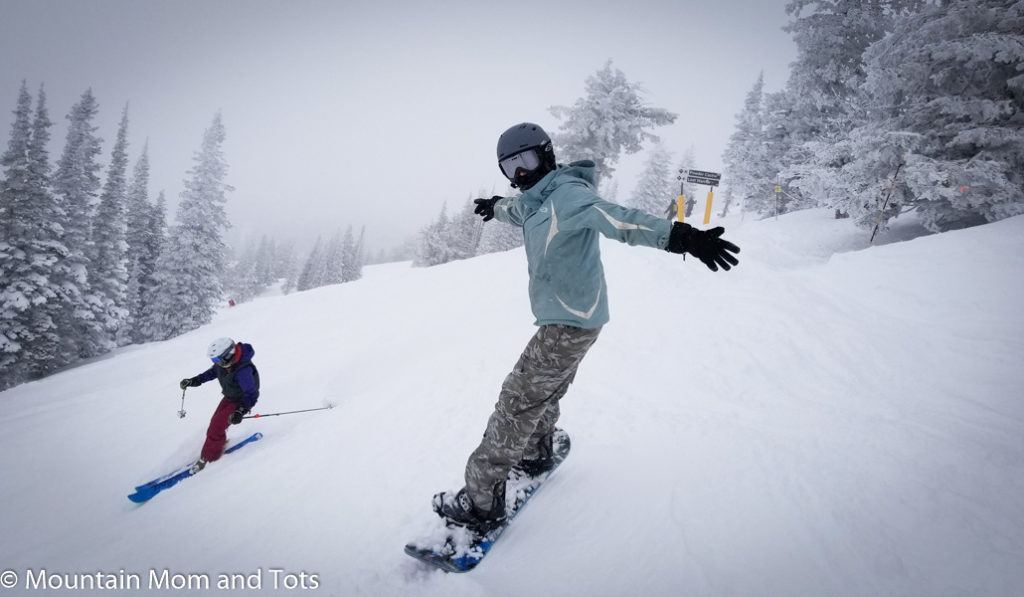 Tobe Outerwear Kids Mono suits
These snow suits are LEGIT! Tobe wear is designed to withstand snow with a 20,000 mm waterproof outer layer you do NOT have to worry about snow or rain in this. I LOVE them for my kids. We have the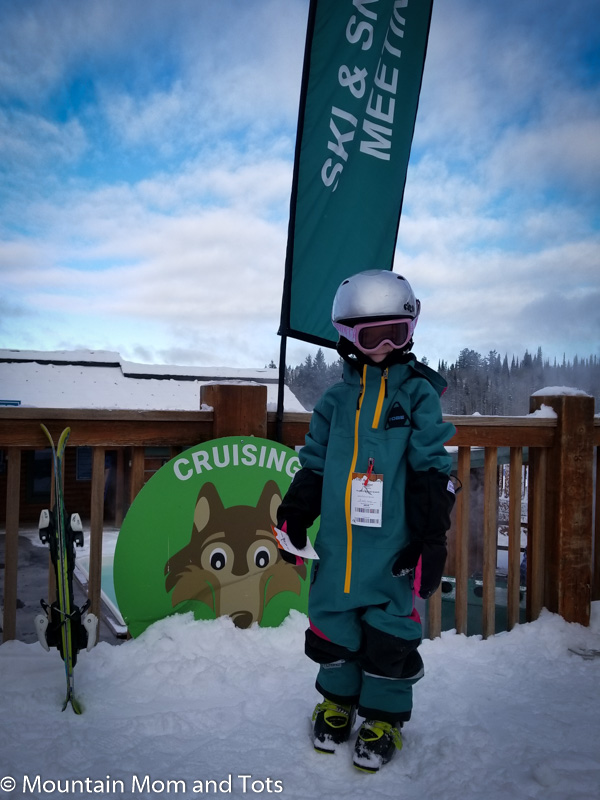 StonzWear Mittens
These are the best mittens for 5-8 year olds. Their waterproof, have a high gusset to keep out snow, and even have a soft section on the thumb for wiping noses. Little G was sick and tired of not having thumbs in her VeyoKids mitts and I wish I would've gotten these for her earlier.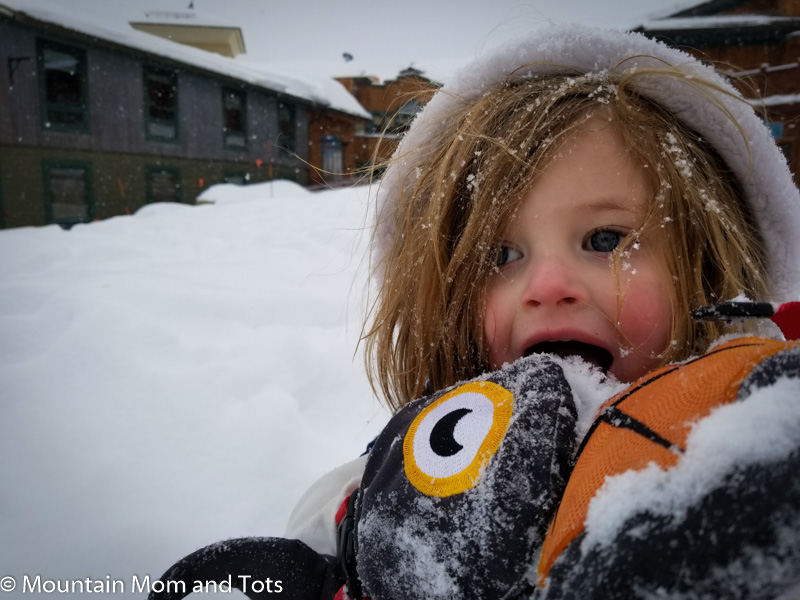 Veyo Kids Toddler Mittyz
Waterproof, adorable. We love VeyoKids Toddler Mittyz for the littlest kids. I recommend these for kids age 1-5. They don't have thumbs cause guess what, kids that age don't need 'em! The clasp at the wrist keeps the mittyz on snug and the high gusset on the sleeve keeps snow out even in powdery play. Mostly I love their fun designs though.
Cross Country Skiing
Coming Soon
These layers are what we wear every time we explore outdoors in winter – hiking, snowshoeing, skiing, snowboarding, or sledding. Read my tips on how to dress kids for winter play here, and don't forget the accessories.
Be sure to check out the skiing and snowboarding gear pages for specific gear I recommend for those sports.
The links on this page are affiliate links, meaning that if you buy something after clicking them I receive a small commission at no extra cost to you. Please do so! I'm saving up for snowboards for the kids.