Teaching kids to ski can be challenging, but it can also be SOOOO rewarding. That's why this month's Online Family Ski School challenge is all about Skiing with Kids.
When Big E was just three years old I tried to teach him to ski myself. I didn't really know what the heck I was doing, but I figured "It's sliding down snow. I know how to snowboard. It'll be fine."
Boy was I wrong. That first attempt ended in tears and frustration for both of us.
Fast forward five seasons, tons of research, lessons from professionals and about a million laps on the bunny hill with my three tots. Now I happily hit the slopes with Big E, Little G and Baby L all in tow.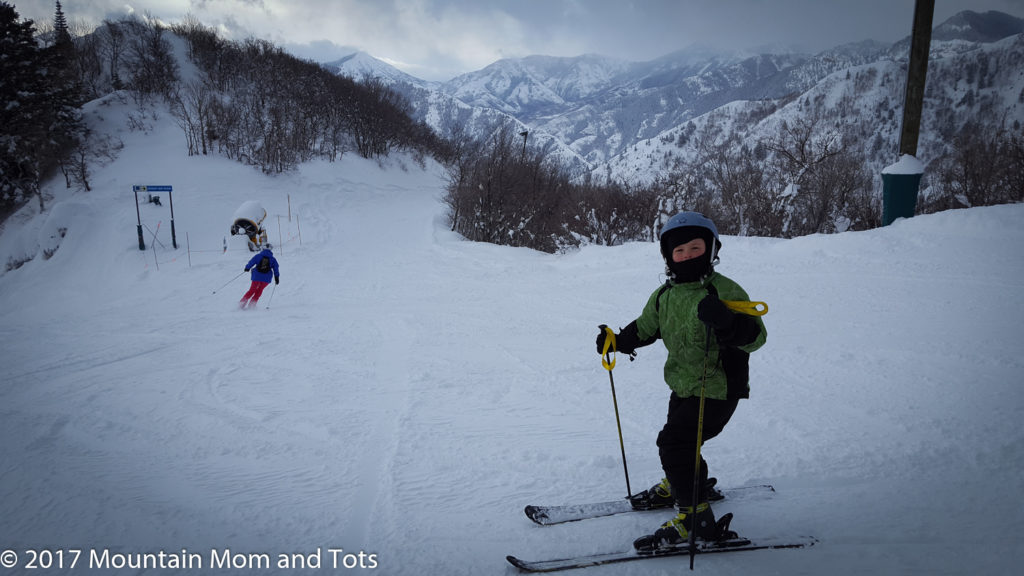 Why? Because we LOVE skiing. We're a ski family. We live at a ski resort for heavens sake! Continue reading "Online Family Ski School Ski with Kids Challenge"