I love, love, love the outdoors – don't you? YES? Then show it in this month's February Show Your Outdoor Love challenge!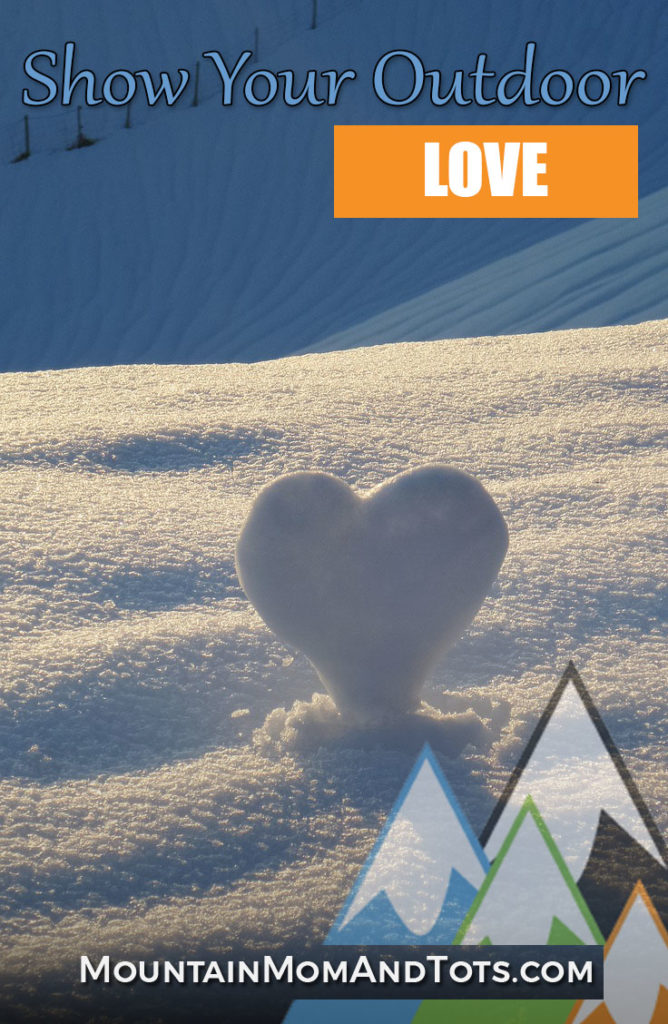 Monthly Outdoor Challenge
Every month I host a challenge to help families explore outdoors. Starting in October of 2017, I moved these challenges from a paid sign up to a completely FREE activity. I want to help more families explore outdoors and I don't want cost to get in the way.
My monthly outdoor challenges are different every time, but each challenge will:
Require you to get outside.
Be something you can bring kids on.
Cost nothing or very little.
Be a little challenging. It is a challenge after all.
I want you to do it with me! 
I find that having the support of an outdoor community really motivates me to get outdoors all through the year. My FREE challenges are activities we can do together, no matter where in the world we are. Let's journey outdoors together this year.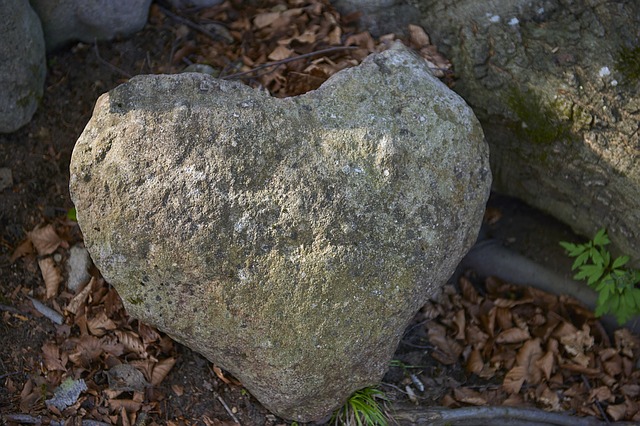 How it Works
My Monthly Outdoor Challenges are very simple. Here's how it works:
Sign up for the February Show Your Outdoor Love Challenge. Right in the box after this list.
You'll receive weekly emails from me announcing the challenge specifics and sharing exclusive tips and tricks to accomplish the challenge.
Post a photo of you completing the challenge on social media or in the FREE Helping Families Explore Outdoors Facebook Group and tag @mountainmomtots.
You'll be entered to win an exclusive outdoor gear giveaway prize. Here's the best part –your chances of winning will always be 1 in 50 or better.
I Love Dirt
Be one of the first fifty participants to complete February's Show Your Outdoor Love Challenge and you'll have a chance to win! This month I'll be adding prizes throughout the month of February, but the first prize is the book I Love Dirt!
by Jennifer Ward.
I Love Dirt!
presents 52 outdoor activities designed to help you connect your kids to nature. One of my favorites is activity number 20 – Handy Plants. In that one, Jennifer Ward encourages you to collect seeds by putting an old sock on your hand and brushing it over flowers, grasses and other plants. Fill the sock with dirt, water it and watch the seeds sprout!
I Love Dirt!
will help you get outdoors every week this year and truly Show Your Outdoor Love.
PSST: These links are affiliate links, meaning if you purchase something after clicking them I receive a small (we're talking a few cents) commission.
January Ski with Kids Challenge
Before we leave off, I just want to highlight some of last month's Ski with Kids challenge participants. These little ones rocked the slopes – and their moms did too!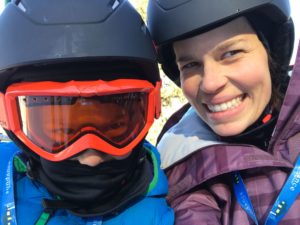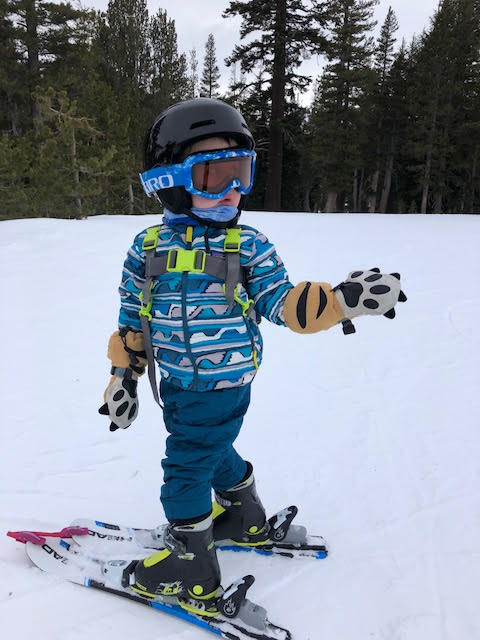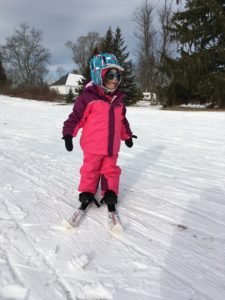 So go ahead. Join me and Show Your Outdoor Love this February.
See you in the outdoors,
~Mountain Mom