What is the cheapest and most effective way to teach teens to ski or snowboard? As a co-creator of OnlineFamilySkiSchool.com I am a big advocate for family ski sports. My personal focus has always been teaching kids age 2-10 to downhill ski (after all my site is called Mountain Mom and TOTS) But I know there are lots of skiing and snowboarding families out there with older kids.
How do you teach 10-18 year old kids to ski or snowboard effectively and inexpensively? Well first, let's discuss why skiing is great for families with preteen and teenage kids.
Benefits of Skiing with Teenagers
I'm a fan of family skiing with kids of all ages, but skiing with teens has unique benefits.
1. Parents and teenagers can talk uninterrupted – So many parents of skiing teenagers have told me that one thing they love about skiing is that their teen is trapped on the chair lift with them without their friends or phone. They have a chance to just chat and build positive relationships without interruptions.
2. More fun, less fights – Having fun together adds positive interactions to your relationship bank. Psychologists have found that it takes five positive comments to counteract every negative comment you make toward someone. I believe that ratio holds true for activities as well as critiques, so having fun with your teenager on the ski slopes contributes to an overall positive relationship at home.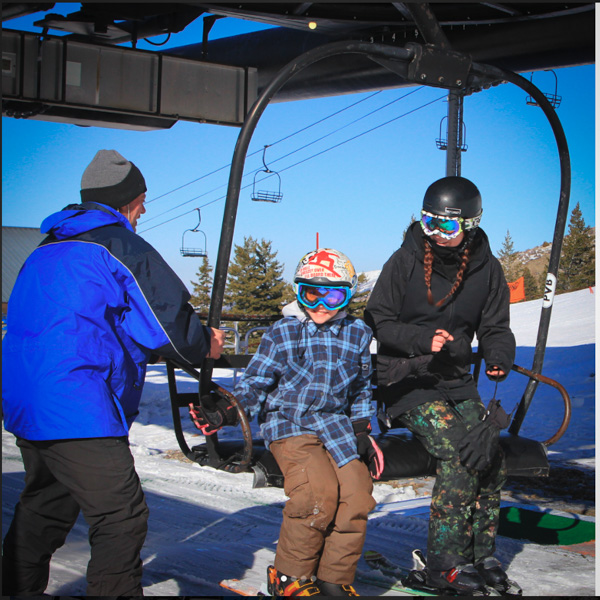 3. Family identity – Creating family rituals like having dinner together or skiing every weekend defines what your family culture is. Being a ski family can give your teen a sense of identity.
4. Keeps teens out of trouble – In a recent Go Adventure Mom podcast, Alyssa from kidproject.org talked about skiing every weekend with her parents and how it kept her out of trouble because she instead of partying with her friends on Friday and Saturdays, she was waking up early to hit the ski slopes and travel to ski races.
5. You can be as cool as their friends – Let's face it. Skiing is awesome. If you have the ski skills to rock steep powder runs, you are therefore awesome too. There's not many areas where mom and dad will be as cool as a teenager's friends, but skiing is one.
Kristen over at BraveSkiMom.com once told me that her now college-aged boys prefer to ski with their mom and dad than with their friends because they can all ski at the same level. Skiing with teenagers has so many lasting benefits for the whole family.
Teaching Your Teen to Ski
If your 10 to 18 year-old has never skied or snowboarded before, now is the best time to start. However, traditional ski lessons, lift tickets and gear rental can be expensive. The cheapest and most effective way to teach your tween or teen to ski or snowboard is to take advantage of a local school ski program.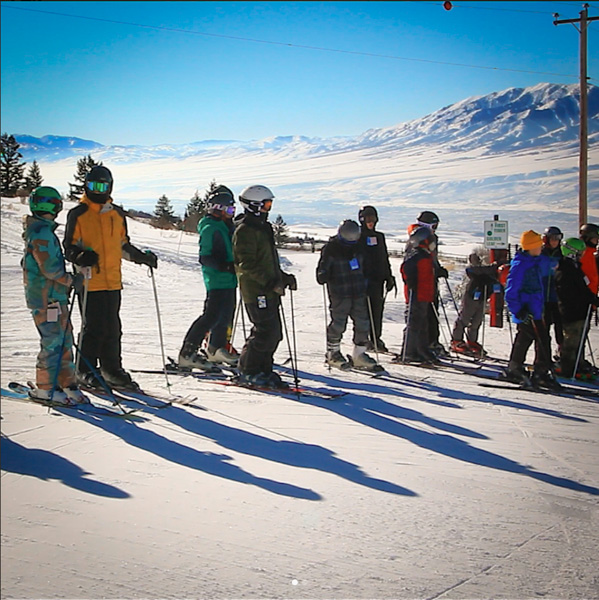 What is a School Ski Program?
Ski resorts often partner with local schools to offer discounted lift tickets, gear rentals and lessons to the students. Specific programs vary based on the resort and the school.
Benefits of a School Ski Program
1. Cost – The biggest benefit of a school ski program for families is cost. If your child's school partners with the local ski resort they can coordinate a group discount for lift tickets, lessons and rentals.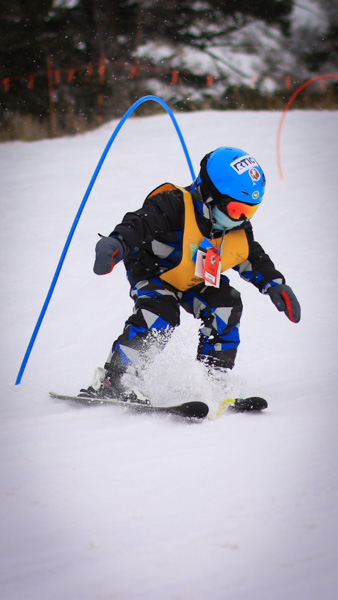 2. Peer support – You may not be the coolest ski partner your child has, but their friends sure are. As part of a ski school program, your child can learn to ski along with peers at their same ability level.
3. Scheduled in– A school ski program typically schedules skiing on set days throughout the season. The benefit of this is that you commit to skiing at least on those set days. It's so easy to say "I'll get around to skiing with my kids next week," only to get caught up doing other things. A school ski program schedules skiing into your lives.
Pebble Creek Idaho's School Ski Program
The best school ski and snowboard program for teens that I've ever seen is at Pebble Creek Ski Area in Idaho. This local resort based in Inkom, Idaho is the center of a vibrant ski community in the middle of rural Idaho. How? Through an awesome school ski program.
1. Cost – Cost to participate in Pebble Creek's school ski program is just $12.00 for a lift ticket and lesson and $10.00 for daily gear rental. That's $22.00 TOTAL for a full day skiing or snowboarding, including instruction. Such a great deal! Plus once they complete the program, each teen or tween is given two free beginners ski passes to continue learning.
2. Peer support – Pebble Creek Ski Area partners with local schools to invite students to learn to ski or snowboard. Depending on the school, kids spend two to four full days on the mountain as part of  their school Physical Education curriculum. Teens and tweens are put into groups based on ability level and taught to ski or snowboard along their peers. Not only do they get out of  Math and English to spend the day on the slopes, but they get to have fun and create memories alongside their friends.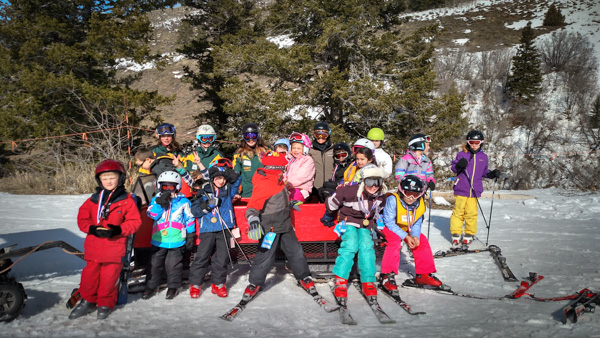 3. Scheduled in – The Pebble Creek Ski Area school ski program schedules ski days into the regular school calendar. This allows teens and tweens to get on snow ski instruction without having to add another thing onto their already busy schedules.
When I visited Pebble Creek Ski Area recently for a SkiIdaho media tour, General Manager of Pebble Creek Ski Area, Mary Reichman told me, "Our intent is to get every kid in the area to experience a ski sport. If they live close by we want them to be a life long skiers."
I can totally get behind that!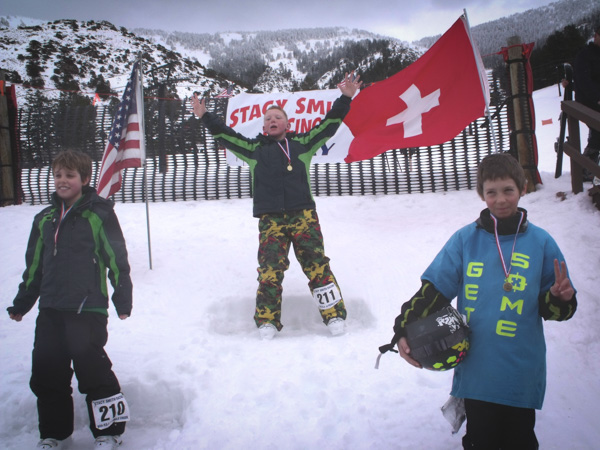 Start Your Own School Ski Program
You may be thinking, "That's great that teens in Inkom, Idaho have a school ski program, Mountain Mom, but I don't live anywhere near there."
Well don't let that stop you! Contact your local ski resort and your child's school and ask if they have a school ski program. If they don't, start your own.
Many ski resorts already have school ski programs or if they don't, they'd be able to give you some helpful resources. For example, both Ski Utah and Ski Idaho offer free or discounted ski passes for ALL fifth and sixth grade students in the state.
Or if you want to teach your own child to ski check out OnlineFamilySkiSchool.com. The in depth online course is designed for parents of kids age 3-10, but it can give you tips on how to teach your teen or tween to ski as well.
However you choose to teach your teen to ski, don't wait. Raising a lifelong skier starts now, no matter how old you or your child is.
See you on the ski slopes!
~Mountain Mom