Winter is my FAVORITE season, but it wasn't always. When I first moved to Utah, winter meant crazy driving conditions, shoveling snow and cold. So what changed my attitude toward winter? Finding a snow sport I love – SNOWBOARDING!
I want you to find the outdoor joy of winter too. That's why I asked guest blogger Devin Morrissey, to discuss five fun outdoor activities that YOU can try this winter. These five activities are great for both kids and adults and beginner or expert outdoor families. Enjoy!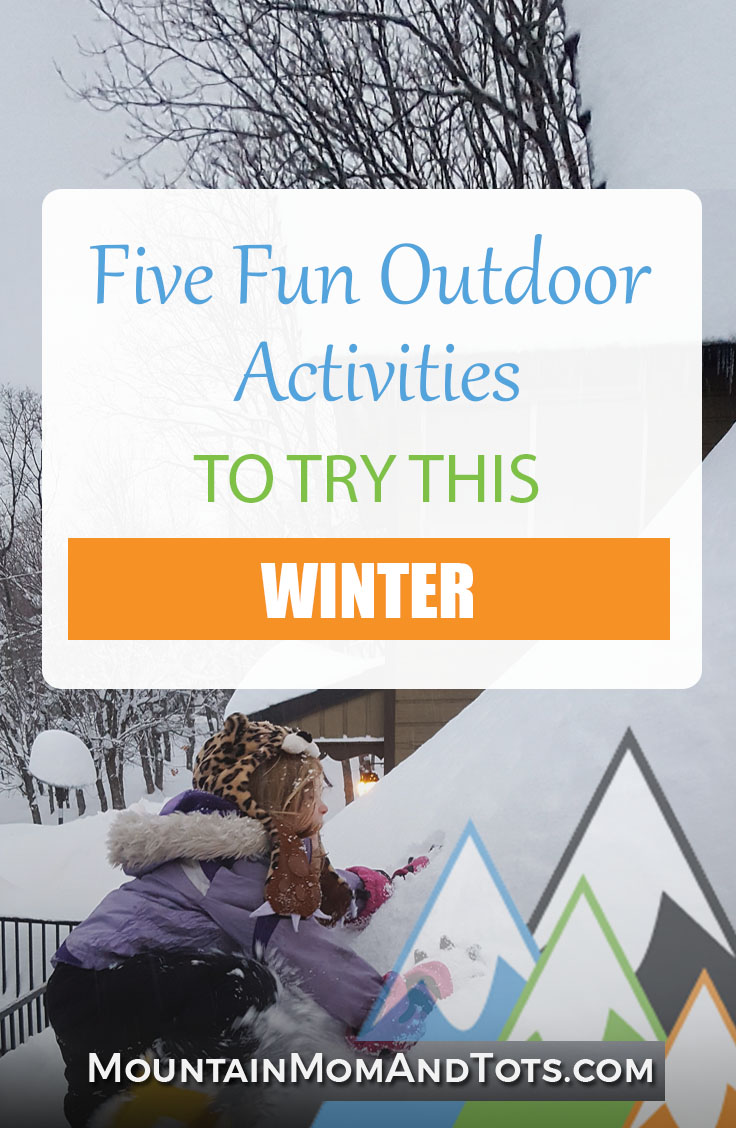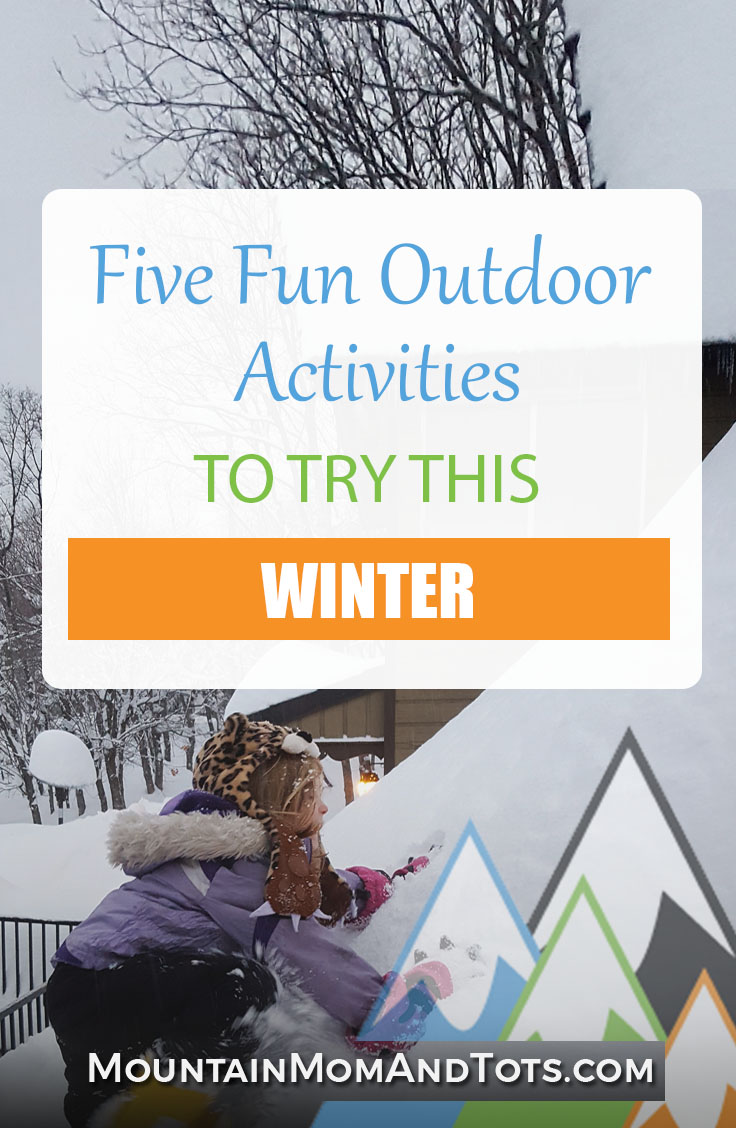 It may be chilly outside, but the onset of winter doesn't have to be the unhealthiest season of the year for everyone in the household. In fact, what a great opportunity for kids to get outside, get some exercise, and learn through outdoor play.
Kids are wiggly by nature and need to release that excess energy. Running around in the great outdoors and playing in the snow is a good cure.
It's recommended that children get at least one hour of exercise a day, so are you ready for some physical activity recommendations? Here are five:
Fat Biking
This sport is the most fun on two wheels someone can have in the winter months. Cruising over the snow on those bikes with the big, "fat" tires on groomed snow trails isn't just for adults anymore. It's a great family activity. There are even fat bikes made especially for kids. If you want to try fat biking, but don't want to buy one, you can rent one first at your local sports shop.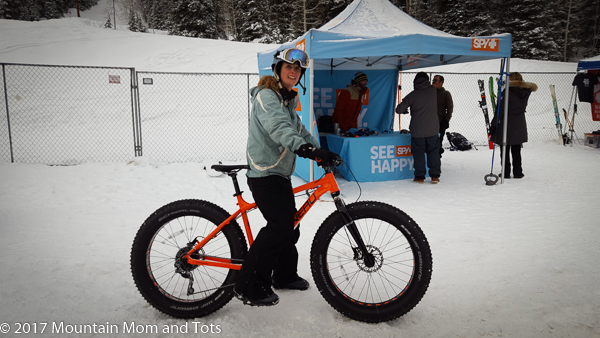 Be sure to bundle up with the right clothing because there's no such thing as bad weather, only bad clothes. There's nothing worse than cold fingers and toes. Warm, insulated boots and gloves or mittens made for extreme weather are a must. Many fat bikers use "pogies," which are oversized gloves that attach to the handlebars and cover the brake levers, shifters and your hands. They protect your hands from wind and keep them warm.
Camping
A winter camping outing gives you a whole new perspective on the great outdoors. Before making the leap into winter tent camping, it might be fun to try something a little warmer such as winter camping in an RV, cabin or yurt. Often the cabins and yurts have wood burning stoves. These "homes away from home" options are comfy and cozy, and offer the fun and excitement that goes along with winter camping.
Safety is a must because of the extreme elements and terrain. So keep in mind these tips from the experts on winter camping:
For your first trip,

don't go too far away from home

or too far off the trail. Go somewhere you've been to in the summer as long as it's not in an avalanche zone. Everything looks different in the winter, so having some familiarity with a spot will make everyone feel more comfortable. Be sure to check on seasonal road and

trailhead

availability and parking before heading out.

Sleeping pads, a sleeping bag rated for cold weather, and a four-season tent are essential items.

Dress in

appropriate layers

. To prevent your head from getting cold a

warm winter stocking cap

is a must. Obviously, warm socks, long underwear, warm jammies, moisture wicking shirts, merino wool base layers, hand and foot warmers, and waterproof gloves/mittens are necessary, too.

Don't forget your

camp chairs, headlamps, games to play

, and hot drinks in travel thermoses.
Snowshoeing
There's not much that's more peaceful than tromping through the woods while it gently snows. On a sunny day, it's cool to watch snow crystals sparkle in the sun. Snowshoeing is a fun activity for the whole family, but it does take some work. Follow these tips for a great time in the snow.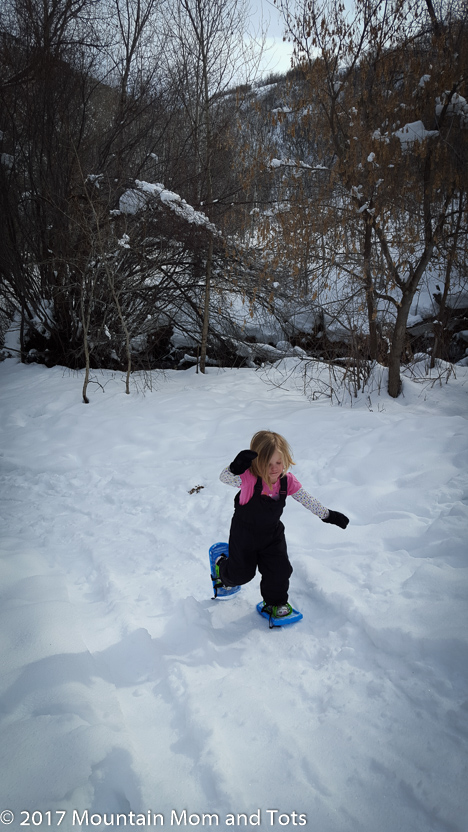 If you're snowshoeing with toddlers or young kids, you may want to pull them in a sled or wear them in a kid carrier. It can be a lot of effort for the little ones to trudge through snow with big shoes attached to their feet.

Don't expect to hike as far as you would in warmer, non-snow-covered months, especially if you're carrying a baby, toddler or pack. That's okay, just get outdoors and explore!

You don't need groomed trails to snowshoe, but it's helpful considering the energy expenditure required to hike. Snowshoes in the backcountry make sense but on groomed trails it may be less hassle to just hike in regular snow boots.

Don't forget to pay attention to avalanche danger if you're snowshoeing or skiing in the mountains. Some summer trails are not safe in winter because of their exposure to steep slopes along the trail.
Cross-Country Skiing
Just as snowshoeing can be a struggle for younger children, so too can cross-country skiing – but it's so worth it! It may be hard to get the hang of a sport that requires long objects attached to the feet. It takes practice and not everyone takes to it right away, but cross-country skiing is a fun and healthy way to get outdoors in winter.
When you're just starting out with cross country skiing, you'll want access to groomed trails. Many ski resorts have dedicated nordic areas. You can also find groomed trails through the forest service or local ski shops.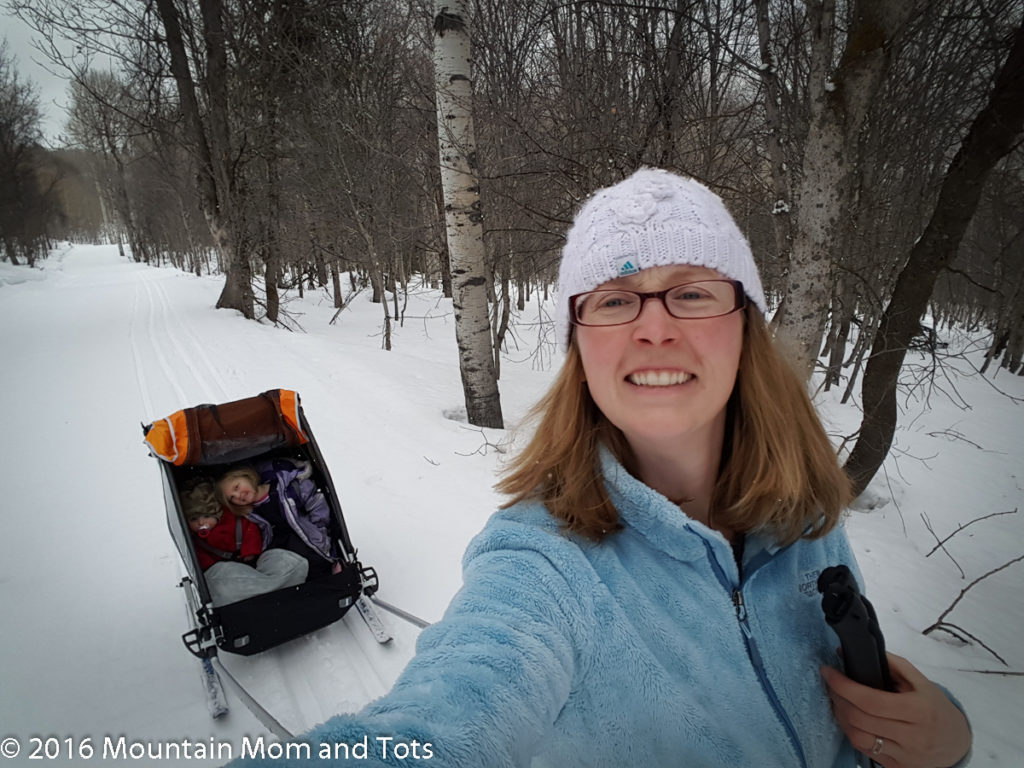 If you're skiing with kids 4 and under, try using a ski trailer to tow the kids behind you. A ski trailer is similar to a bike trailer with skis instead of wheels. It attaches to your waist and is designed to tow kids ages 4 and younger.
Overall, snowshoeing and cross country skiing are great forms of exercise for kids. These sports help them work on balance, coordination and stamina. Plus snowshoeing and cross-country skiing are reasonably priced and simple sports to get into. Make it a Christmas tradition to go out as a family!
Backyard Activities
If you want to stay close to home, you can't go wrong building a snow fort or a snowman in the front or back yard. It's a winter rite of passage! Or how about a good old-fashioned snowball fight?  Get the neighbor kids to join in on the fun! Provide some hot chocolate to keep everyone toasty.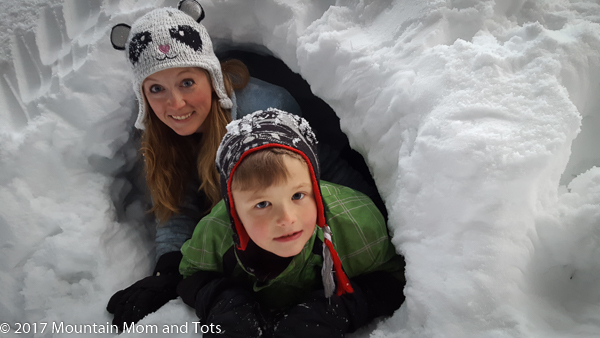 Getting all bundled up and trekking into the snow takes some work, but once everyone is out there enjoying themselves AND getting exercise, it's hard not to smile and relish our winter days.

Devin is a rugby coach, avid hiker, and teller of many dad jokes.  He moves throughout the Pacific Northwest, but if you happen to catch him in his natural habitat, he's probably writing. You can find him on twitter at @devmorrissey.