I want to help you make 2018 your most outdoorsy year yet. Why? Because my goal here at Mountain Mom and Tots is to help families explore outdoors!


I believe that people need three things to feel comfortable exploring outdoors.
Community, Information and Gear.
So these 8 ways to make 2018 your most outdoorsy year yet will focus on, you guessed it, Community, Information and Gear.
Before we dive in I want to invite you to my number one recommendation for making 2018 your most outdoorsy year yet. I believe it fulfills all three of the key areas of Community, Information and Gear…plus it's been the most fun I've had outdoors during all of 2017.
Why list it first? Cause it's number 1!
1. Monthly Outdoor Challenges
In 2018 I'll be offering a FREE outdoor challenge every month. It'll be something different every time, perhaps something I've never tried before, or an area of life to focus on. I want you to do it with me!
Each challenge will:
Require you to get outside.
Be something you can bring kids on.
Cost little or nothing.
Be a little challenging. It is a challenge after all.
It's outdoor inspiration delivered right to your inbox!
The best part? The first fifty people to complete each month's challenge is entered into an exclusive gear giveaway where your chances of winning are always 1 in 50 or better! 1 in 50!
I wish lottery tickets had those odds.
My FREE Monthly Outdoor Challenges are very simple. Here's how it works:
Sign up. Right here in the box below this list.
You'll receive three to four personal emails from me each month announcing the challenge and sharing exclusive tips and tricks to accomplish it.
Post a photo of you completing the challenge on social media and tag @mountainmomtots or share it in my FREE Helping Families Explore Outdoors facebook group. Or you can email it to me, I'm down with that too – susan@mountainmomandtots.com.
You'll be entered to win an exclusive outdoor gear giveaway prize. Here's the best part –your chances of winning will always be 1 in 50 or better.
All signed up? Good, now let's talk about the other ways to make 2018 your most Outdoorsy Year Yet.
Community
I've often heard outdoor newbies say "I'd be interested in hiking/biking/camping/skiing but I don't have anyone to go with." Sound familiar?
Having a friend to inspire you to get outdoors is POWERFUL. That's why community is the first key area I'd like to address. Listed here are some of the best outdoor communities I've participated in. They inspire, educate and are just plain fun!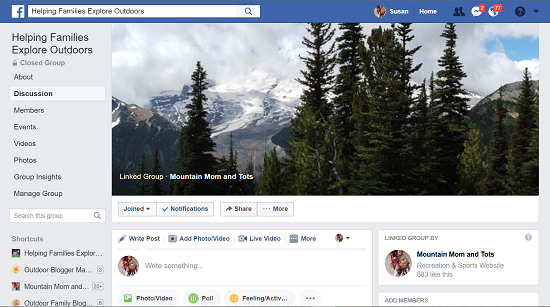 I manage this FREE facebook group as a place where parents and caregivers can ask questions, give advice and share their outdoor family struggles and successes. We talk about my monthly outdoor challenges in that group and share photos of how we got outdoors as a fam. I'd love to have you join.
COST: FREE
In November of 2017 I was chosen as a trailblazer for this sweet hiking movement. The goal? Invite 10,000 women to hit the trail in 2018. The 10k Women Trail Project focuses on women inviting other women to get outdoors and explore. It's a partnership between the non-profit Hike it Baby and REI's Force of Nature campaign. What's not to love?
COST: FREE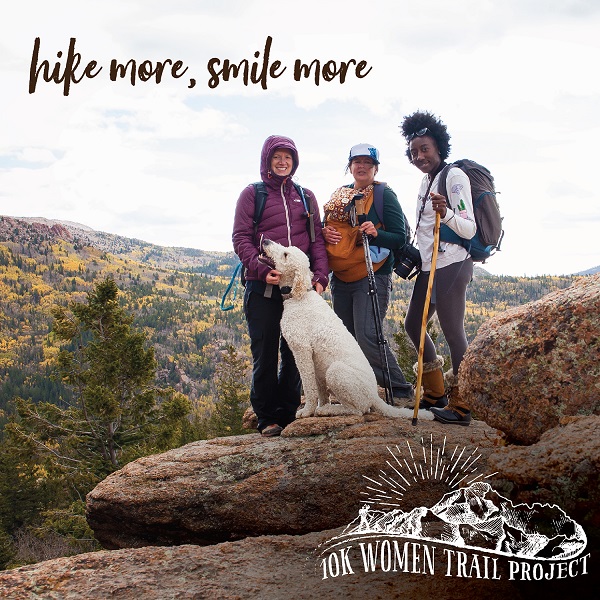 Perfect for those of us with young kids in tow who want to meet in person and hit the trail. Hike it Baby is a non-profit dedicated to raising the next generation of outdoor lovers. Local Hike it Baby branches host hikes throughout the year and chances are, there's a Hike it Baby Chapter near you. I love hiking with my local Hike it Baby group because they understand that getting outdoors with young kids means you're stopping to breastfeed, handle tantrums and play silly games and they're totally okay with it!
Plus four times a year they host Hike it Baby 30 challenges where participants are encouraged to hike for 30 miles in one month or spend 30 minutes outdoors three times a week.
COST: $10 per year membership
The 365 Mile Challenge is a group with a goal – move 365 self-propelled miles in 365 days. That's one mile a day, every day for a year. Hike, bike, ski, skate, paddle – however you want to move, this community of like minded people will help you do it!
I love the support inside their private facebook community. It's like a daily dose of outdoor inspiration.
COST: $25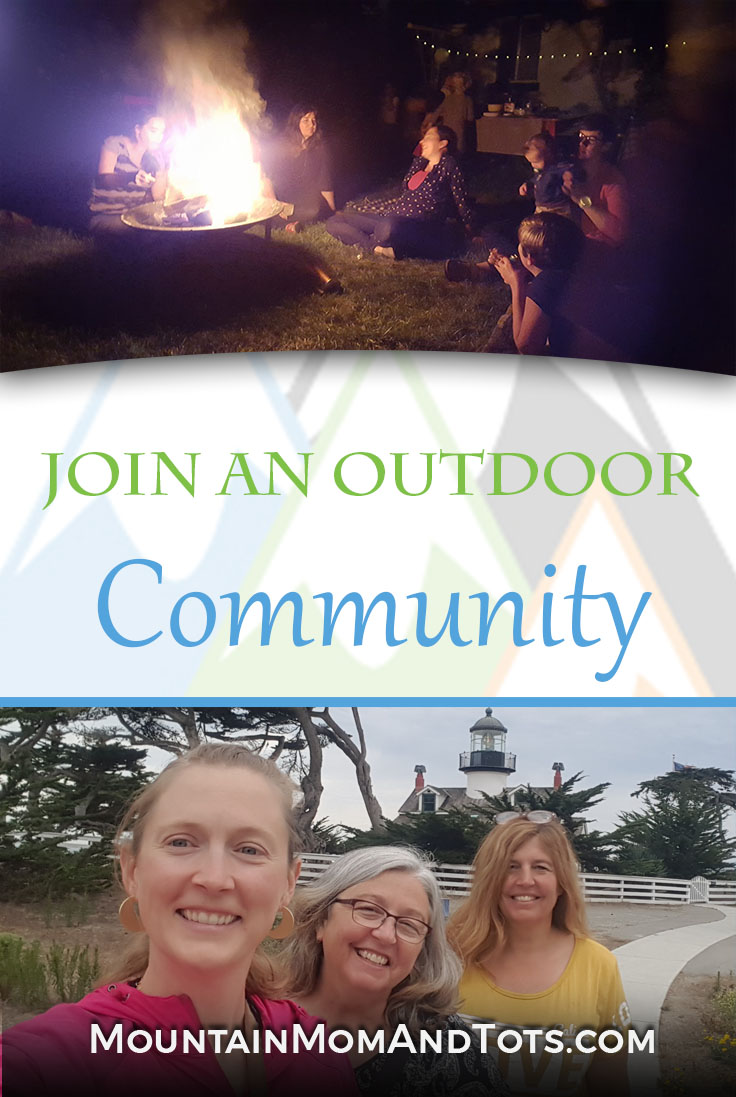 The goal of the 52 Hike Challenge is to help you get outdoors once a week for a year. The idea is that if you commit to hiking just once a week, all year long, you can literally change your life. I believe that.
The 52 Hike Challenge offers a major outdoor accomplishment, and if you sign up for their upgrade packages you can even get a medal to reward yourself with. Start at any time – just because January begins the year it doesn't mean you have to start hiking then – finish 52 weeks later.
COST: FREE for original membership
Information
The second key area to focus on when helping people explore outdoors is information. You have to know where you're going and what you're doing in order to feel comfortable exploring outdoors. If you want 2018 to be your most outdoorsy year yet, you'll want some information.
Since I don't know where you live specifically, I can't give you information on what trails or nature areas are best in your area. However I can help you know what to do in the outdoors so you feel more comfortable exploring with your family.
In 2017 I partnered with Hikelikeawoman.net and TalesofaMountainMama.com to create the Outdoor Mom Academy – a six week online course designed to help beginner outdoor moms learn outdoor skills.
How do you change a diaper trail side?
What kind of things do I need to bring when I go camping with kids for the first time?
What's moleskin?
The Outdoor Mom Academy is a great introduction to exploring outdoors with kids. Not only does it teach important skills, but the private facebook community is a great source of inspiration for all.
We're only offering the Outdoor Mom Academy once in 2018 (classes start in early May) – so if you want to get in on the awesomeness, sign up for the wait list here.
COST: $99
New for 2018, I'll be partnering with other pro outdoor family bloggers to create online classes designed with you in mind. We want to help more families explore outdoors by teaching skills for specific outdoor sports.
The beta version of the first class will go live mid-January of 2018 and I'd love for you to join me. Online Family Ski School is an in depth online course designed for parents, from parents. Made in partnership with BraveSkiMom.com and KidProject.org, Online Family Ski School offers education so that you can teach your own child to ski with confidence – with or without the help of in person ski school lessons.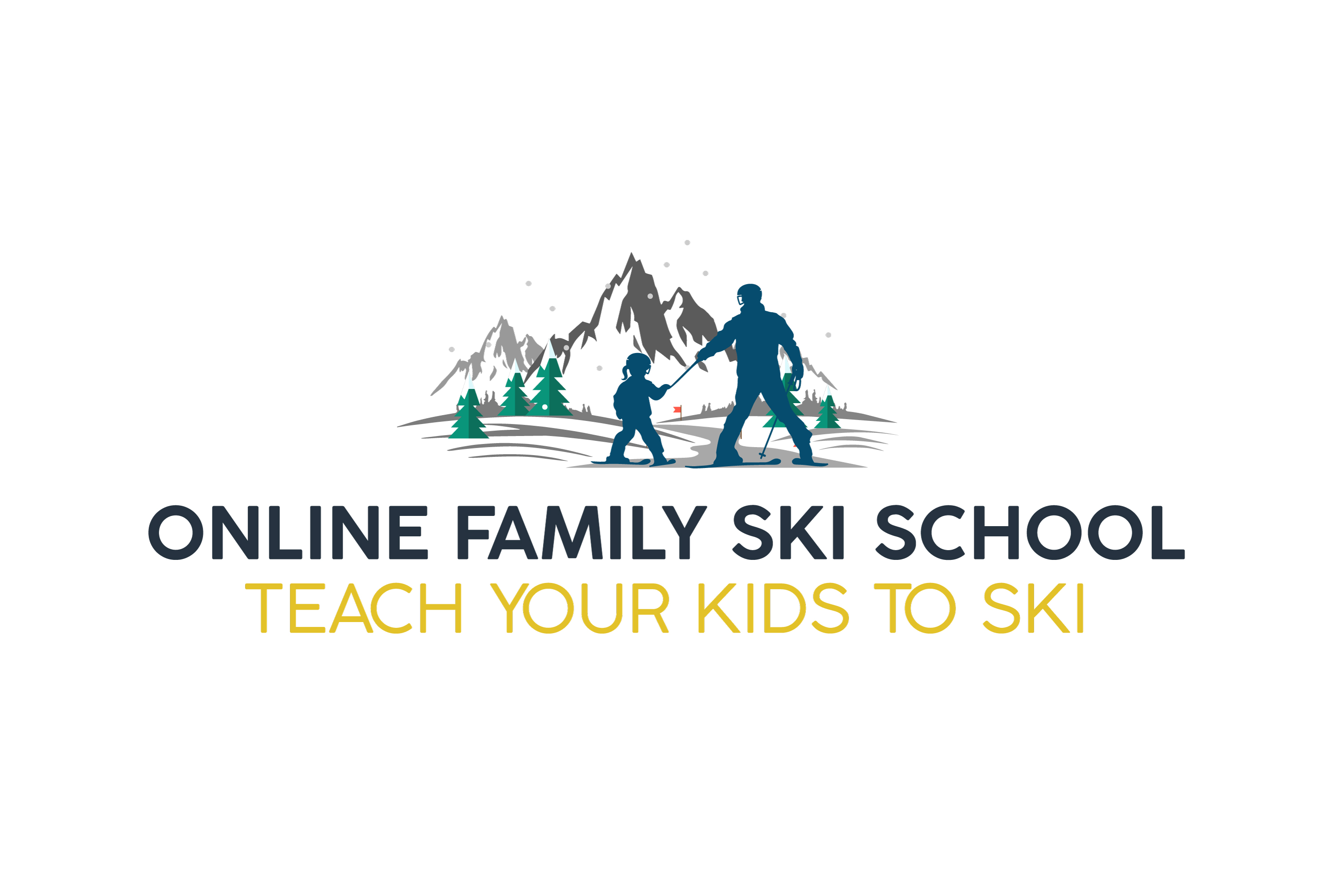 Do you have an outdoor skill that you're itching to learn? Email me at susan@mountainmomandtots.com and tell me about it. YOU can direct the future of the Mountain Mom and Tots Outdoor School.
Gear
The final key area that is essential to feel comfortable exploring outdoors is having the right gear. In my opinion this area isn't quite as important as community and information, especially if you're just starting out close to home.
If you're an outdoor beginner, exploring outdoors can be as easy as taking a walk in a nearby park. When my family hikes, for example, I usually wear my normal sneakers and my son takes his school backpack as his hiking pack. You can often just use what you have when you're just starting out exploring outdoors.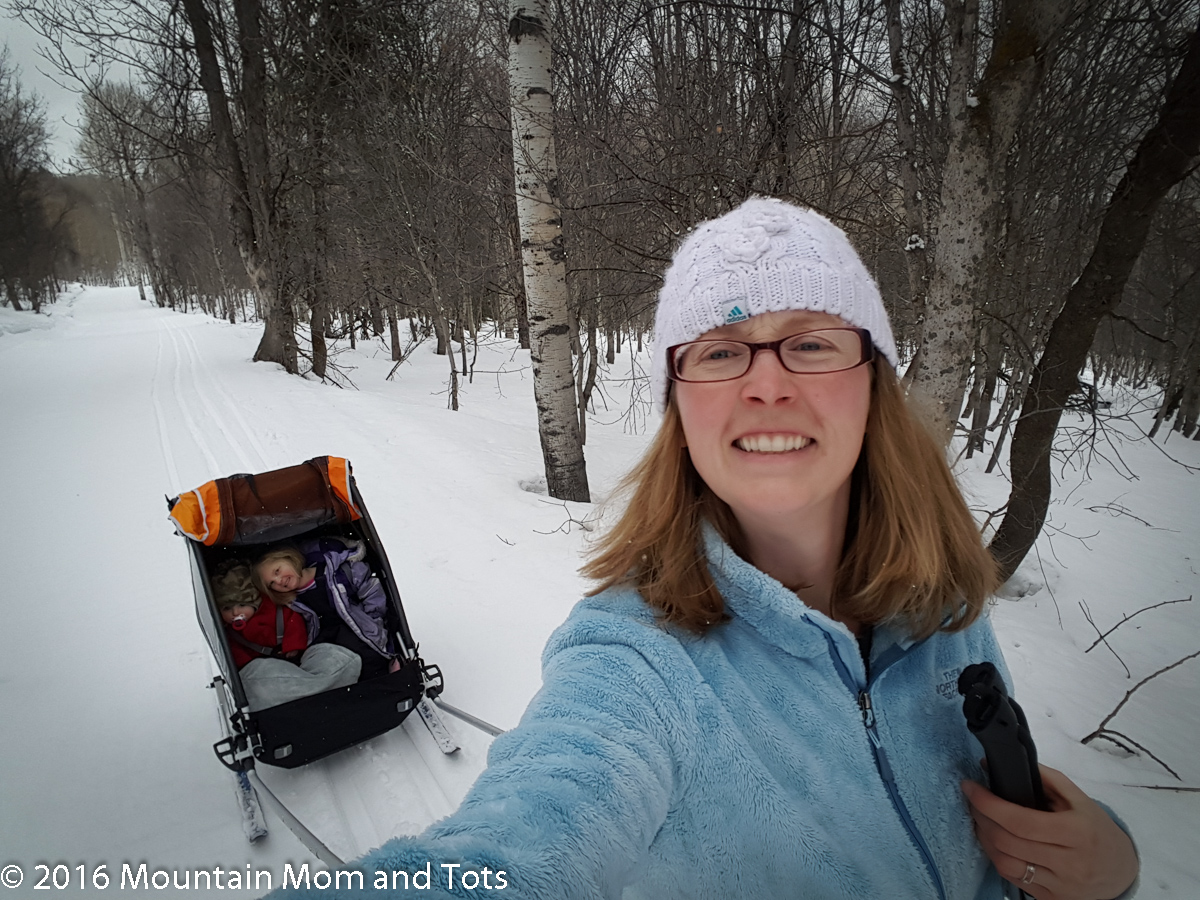 However, once you're ready to do more than just walk around your local trails, having the right gear makes a big difference. Camping can be really cold and wet without a warm, waterproof tent and sleeping bag. Skiing or mountain biking would be impossible without skis and bikes.
If you want to make 2018 Your Most Outdoorsy Year Yet, consider investing in quality outdoor gear. I want your family to explore outdoors more, so I'll share my specific gear recommendations of what my family uses and loves.
The gear list under the Mountain Mom and Tots Gear tab is the stuff I love, the items that make the difference between a great adventure and a horrible cry fest. In most cases it's gear I've purchased myself and used for many years.
Sometimes I beg companies for gear to review. When they finally relent, I put their gear to the test  – camping, hiking, biking, and skiing with three kids in tow. I'm not shy about sharing my honest opinions – you should know that only my absolute faves are listed on my gear pages. 
I only include items on my gear page if we really love them, so know that we recommend these things whole-heartedly.
8…or 9 Ways to Make 2018 Your Most Outdoorsy Year Yet
So there you have it, 8…or 9 Ways to Make 2018 Your Most Outdoorsy Year Yet. Getting outdoors with my family has so many benefits – better health, inspired imagination, calmer mood and a feeling of responsibility toward this world I live it.
Spending time as a family in wholesome outdoor recreation invites us to be kinder and more loving toward each other. I've said it before and I'll say it again. Being outdoors makes me a better mom. Let's work together to make 2018 Your Most Outdoorsy Year Yet!
See you in the Outdoors,
~Mountain Mom